MEASUREMENT NETWORK PARTNERSHIP - F. INICIATIVAS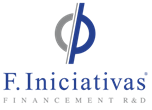 As part of the purchasing group's work, the Measuring Network offers its members a support solution for financing innovation at preferential conditions.
As an expert in R&D, F. Iniciativas offers 360 ° innovation support for its customers:
 Research Tax Credit
 Innovation Tax Credit
 Young Innovative Company & CIR & CII Approvals
 Aid & Subsidies
 Training
 Innovation management
CIR & CII
Support for all the steps relating to the declaration of your CIR / CII: definition of eligible perimeter (R & D / Innovation), financial valuation, writing supporting summaries, accompaniment in the event of a tax audit.
YOUNG INNOVATIVE COMPANY
You are a Independent SME less than 8 years old and 15% of your expenses are allocated to R&D work? This service is made for you!
AID & SUBSIDIES
In the maze of public aid dedicated to innovation, F. Iniciativas targets the device more suitable for projects of its customers and maximizes chances of success. F. Iniciativas thus supports structures of all sizes in this very structured exercise that is the application for a financing mechanism.
INTERNATIONAL SYSTEMS / BPI EXPORT INSURANCE
Iniciativas supports SMEs and mid-cap companies with a view to minimize the financial risks incurred during their prospecting commercial in new international markets. The objective is to organize, structure and budget your actions abroad in order to receive the effective support offered by BPI Export.
TRAINING
FI University offers you tailor-made training, specialized for the experts accountants, auditors to the accounts, but also for startups.
INNOVATION MANAGEMENT
Promote collective intelligence by involving your employees in order to generate value through innovation. Innovation Management will allow you to improve your performance and understand the future needs of your market.
Conditions reserved for members of the Measurement Network

Iniciativas graciously offers:
An eligibility audit (Research / Innovation Tax Credit / JEI Status)
A vulnerability audit (Research / Innovation Tax Credit)

Study of eligibility and project deliverables (CIR): global vision of the quality of the formalism of project deliverables

Review of the CIR process in the company

Recommendations and action plan 
FI Group, leader in public funding of Research and Development for 20 years, invites you to decipher the importance of materiality in the funding of your R&D projects during a webinar held on May 27, 2021.
The management of the Research Tax Credit is a real business project which requires anticipating the activation of this system by ensuring that all the supporting elements necessary for the CIR declaration can be capitalized.
A critical analysis of its R&D organization, processes and tools is therefore essential to ensure a secure CIR declaration.
As such, FI Group intends to present the current requirements of the tax administration on time traceability, as well as its tool developed internally.
R&D funding: Importance of materiality and time tracking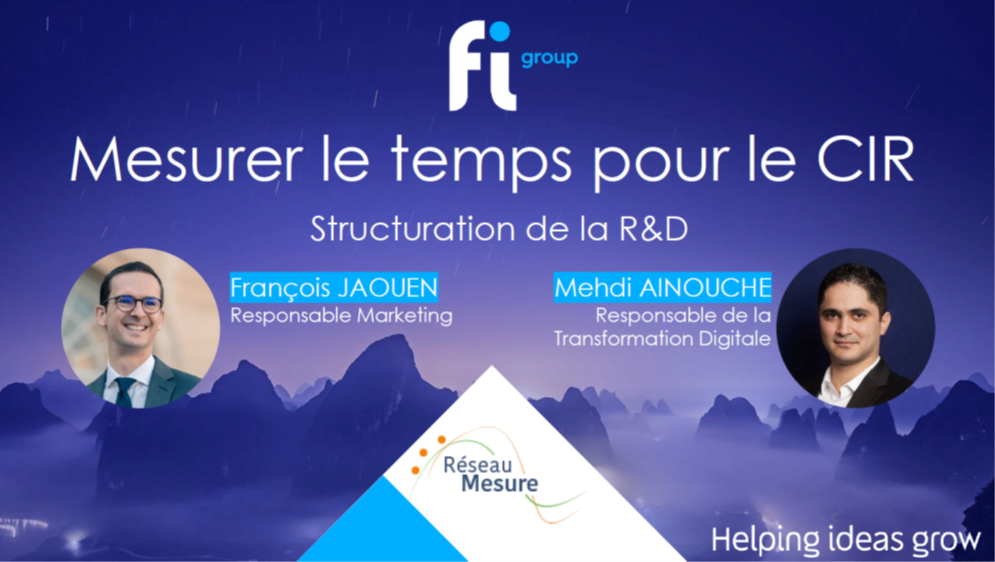 The " Aid for transformative investments in the industry of the future »Is effective since May 3, 2021.
This aid is intended for SMEs and mid-cap companies, in the form of a subsidy, up to 20% of the targeted investment. Eligible expenses are part of a precise list, recalled at the end of the message.
Be careful, as with the first wave of this aid at the end of last year, the funds will run out very quickly so you have to be quick to claim to benefit from it!
The list of eligible equipment:
Robotic and cobotic equipment
They are programmable mechanisms actuated on at least two axes, able to move and with a degree of autonomy to carry out planned tasks. This category includes in particular:
- all types of industrial robots, whether polyarticulated, Cartesian, parallel or SCARA (selective compliance articulated robot arm);
- robotic lines;
- AGVs (automatic guided vehicles);
- robotic systems guided by the operator (cobots);
- robotic systems carried by the operator (exoskeletons);
- peripheral equipment essential for the operation of the robots (gripper, sensor, etc.).
Additive manufacturing equipment
Additive manufacturing means the process which consists in assembling materials to manufacture elements, from data modeled in 3D, in general by the addition of successive layers, whatever the technology used (in particular laser fusion, sintering by laser, wire deposition or stereolithography).
The following are therefore eligible for this device:
- additive manufacturing machines, otherwise designated by the terms of 3D printers;
- the three-dimensional digitization tools necessary for the execution of the manufacturing cycle in order to produce goods.
Software used for design, manufacturing, processing or maintenance operations
These are software for design, simulation, piloting, programming, monitoring and management of production, maintenance. This category covers in particular computer-aided production management software (CAPM), MES software (industrial process management) as well as software used for modeling, virtualization, image processing and simulation of processes and processes. industrial (especially digital twins). ERP (integrated management software) for production management also fall into this category.
On the other hand, in particular are not eligible to the device:
- quality control management software;
- software used for research and development operations.
Integrated machines for high performance computing
These are machines making it possible to process complex applications using computers specializing in the rapid processing of large volumes of digital data, and which are more commonly known as "supercomputers".
Physical sensors collecting data on the company's production site, its production line or on its transit system
The sensors must be used for production, maintenance or quality control operations. This category covers in particular, connected sensors performing physical measurements with or without contact as well as devices for identification, traceability, vision control and geolocation of products, regardless of the type of data collected.
Programmable or numerically controlled production machines
These are production machines whose instrumentation and control is ensured digitally. Machines used for maintenance operations or for operations located upstream or downstream of production are eligible for the device (material supply system, material evacuation, quality control).
This category includes in particular, whatever the material treated:
- milling machines;
- turning machines;
- machining centers;
- grinding machines;
- electro-erosion machines;
- cutting machines;
- assembly machines;
- dimensional control machines;
- wrapping and packaging machines;
- automatic welding machines.
Augmented reality and virtual reality equipment used for design, manufacturing or processing operations
Augmented reality equipment uses technology that allows three-dimensional virtual elements to be integrated into a real environment, in real time.
Virtual reality equipment uses technology that allows a person to perceive an artificial world created digitally.
Software or equipment the use of which makes use, in whole or in part, of artificial intelligence
In a non-exhaustive manner, software and / or hardware systems integrating AI technologies (computing vision, automated information processing, deep learning, machine learning, etc.) for design, manufacturing-production, predictive maintenance uses are eligible. production chains and products, automation of the production chain, automation of controls, quality control, data security and confidentiality.
In addition, and in a non-exhaustive manner, the hardware and / or software systems dedicated to on-board AI of the following categories are also eligible:
- smart sensors;
- sensors and components dedicated to communications (ADAS);
- neuro-morphic architectures;
- 3D integration (sensor / calculation).