Paris
COMMERCIAL CHEMISTRY ENGINEER LC-MS analytical instrumentation (M / F)
ACAVI
ACAVI, a company specializing in Human Resources for industries in scientific sectors, has been supporting its Clients for over 14 years in recruiting, evaluating and advising.
Our client is one of the world leaders in the design, production and marketing of scientific instruments and solutions for industrial and institutional laboratories. As part of the development of its French subsidiary, we are looking for a:
CHEMISTRY COMMERCIAL ENGINEER
LC-MS Analytical Instrumentation (M / F)
- CDI -
Alongside the Sales Manager, your role is to propose, implement and develop a business strategy to position this range of innovative analytical instruments dedicated mainly to the Life Sciences sector and to structure the commercial offer to Customers. You are also developing a customer relationship strategy to establish a real position as an essential partner in your geographic sector (Grand-Est / Nord).
Your missions:
- Understand your range of innovative instrumentation and associated services specific to the Life Sciences and chemistry sector, understand the target customers / prospects in relation to this range, target the priority areas where to invest commercially.
- Animate the customer / prospect relationship, drive pre-sales in advanced technological mode with the aim of differentiation, by qualifying customer needs and by mobilizing the necessary resources internally.
- Develop the commercial and technical response strategy, drafting the commercial offer and win projects.
Your assets :
- Mandatory training Bac + 2 to Bac + 8 in Chemistry / Biochemistry.
- Confirmed experience in the sale of equipment / instrumentation and analysis solutions in chemistry or biochemistry acquired in a commercial function.
- Good knowledge of the Life Sciences or / and chemistry market
- Force of proposal, temperament of builder and business developer, with a long-term vision of the development of the activity.
- Sense of service and customer relationship, sense of result, intellectual curiosity, tenacious, enthusiastic and rigorous.
Do you want a new challenge in a company on a human scale, dynamic and in strong development?
Send your application quickly by email to contact@acavi.fr under reference LC2401 or apply on our site: http://www.acavi.fr/nos-offres-d-emploi.php?id=418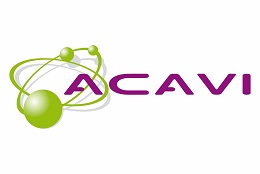 // Contact
Aurélie Danjean
contact@acavi.fr