POSITION FILLED
LYON
METROLOGUE TECHNICIAN M / F
ACAVI
ACAVI, a company specializing in Human Resources for industries in the scientific sectors, has been supporting its Clients for 16 years in recruiting, evaluating and advising.
Our Client is a leading company, recognized worldwide for its cutting-edge technologies. It designs, develops and markets measuring instruments in the fields of temperature, humidity, speed, flow, combustion and thermography. Specialized in the calibration of measuring devices, it provides metrology services. As part of the development of its activities we are looking for a:
METROLOGUE TECHNICIAN M / F
Rhône-Alpes based
CDI
Within a dynamic and innovative team, you will be supported and trained in the specifics of the products as well as the services offered. Your main mission will be to provide metrology services to customers. You will evolve within an international structure and participate in the development of high-tech products.
Your missions:
You carry out the verification actions before calibration and you carry out the calibration services at the customer's premises
You write follow-ups and test reports
You participate in the improvement of production processes and offer metrology advice to customers
You participate in the development of new services and you propose avenues for improvement in collaboration with the innovation manager
Your assets :
Bac + 2/3 in physical measurements / instrumentation, CIRA, metrology or equivalent by validation of acquired knowledge and / or experience
You have theoretical knowledge in metrology and you want to develop your skills
You are rigorous, orderly, versatile and autonomous
You demonstrate great dynamism with excellent interpersonal skills
Technical English
The success of your missions implies frequent trips to customers in the South-East region.
Desire to integrate a company specializing in the development and marketing of high-tech products?
Quickly send your application (CV and cover letter) with reference TM230921-056 by connecting via the following link:
https://www.acavi.fr/offres-emploi/job/TM230921-056-ACA/technicien-metrologue-hf-secteur-rhone-alpes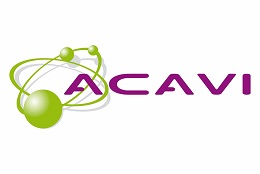 // Contact
Daline BOJOLLY
jobs@acavi.fr
7755643929