Saclay (91) 40-45K
ADV Supply Chain Manager (M/F)
ACAVI
ACAVI, a company specializing in Human Resources for industries in scientific sectors, has supported its Clients for over 16 years in recruiting, evaluating and advising.
Our client is an expert in connected instrumentation and systems, for the measurement and monitoring of air quality. As part of the development of its activities, we are looking for a:
ADV Supply Chain Manager (M/F)
Based on IDF (91) - CDI
You supervise sales administration operations and manage the process of processing customer and supplier orders. Both strategic and operational, you manage the daily flow of goods, supply or shipping in France or abroad. You manage and improve the execution of the industrial and commercial plan in order to optimize lead times, production resources and stocks.
Your missions:
You ensure the proper recording of customer orders, the issuance of manufacturing orders, purchase orders and supplies
You manage customer orders and plan their execution with the aim of satisfying them
You follow up on the status of forecasts, orders and the production plan
You manage the payment process for customers and suppliers as well as invoicing (subscriptions and service contracts)
You manage service providers (transport, customs clearance, etc.) and contribute to the implementation of import/export procedures
You control and manage stocks, define supply parameters (Mini-Maxi/safety stock, etc.), manage inventories and identify the causes of discrepancies, ensuring that the store is well maintained
You contribute to the treatment and resolution of disputes
You define and set up indicators for monitoring activity and performance, strength of proposals, you carry out regular reporting.
Your profile :
– Higher education with specialty or 1time experience in ADV and or supply chain management
You have mastery of an ERP (SAGE, SAP, other) and the Office pack (Word, Excel, PowerPoint, etc.)
You have a good knowledge of purchasing and supply procedures, import-export, modes of transport and warehousing techniques
You know management control techniques and you have an appetite for information technologies (internet of things, SaaS on web platform, big data, artificial intelligence)
Entrepreneur at heart, you are not sensitive to environmental issues
Fluent English
Do you want to develop your know-how within a booming company?
Quickly send your application (CV and cover letter) with reference IP020921-045 by connecting via the following link: https://www.acavi.fr/offres-emploi/job/RA180122-002-ACA/responsable-adv-supply-chain-hf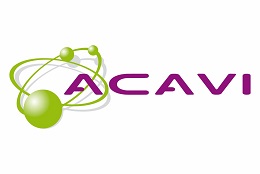 // Contact
Danjean Aurelie
jobs@acavi.fr