91
ELECTRONIC RESEARCH ENGINEER M/F
ACAVI
ELECTRONIC RESEARCH ENGINEER M/F
CDI – IDF sector (91)
Our Client is a state-of-the-art company, world leader in the laser sector for many applications in industry, defence, science and medicine.
Attached to the Head of the electronic design office, your objective is to be the specialist in the development of electronic cards for civil and defense projects.
YOUR MISSIONS:
Conduct research, development, and industrialization of electronic assemblies for laser systems
Realize the architecture, the electronic diagrams of the electronic sub-assemblies
Ensure the document management of electronic sub-assemblies
Establish validation plans
Ensure the improvement and industrial monitoring of electronic products
Organize, plan and estimate study costs and time
Be the technical entry point for electronic studies vis-à-vis project managers
YOUR STRENGTHS FOR THIS POSITION:
With an Engineer/Bac+5 in electronics training, you have experience in analog/digital electronics and high voltage or high current load control
You master energy conversion, analog and digital electronics, digital core integration, thermal constraints on electronic components
You have knowledge of command control, EMC constraints and CAD computer tools for electronic printed circuits
Knowledge of Altium would be a plus
You are rigorous, organized, autonomous and you have the relational qualities allowing you to work effectively within a small team of specialists
Fluent English compulsory
Do you want to develop your commercial know-how in a world-leading manufacturing company, in continuous development?
Quickly send your application (CV and cover letter) with reference IE090922-114 by connecting via the following link: https://www.acavi.fr/offres-emploi/job/IE090922-114-ACA/ingenieur-electronicien-bee-hf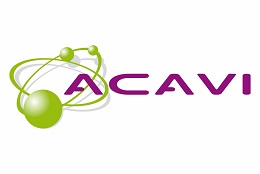 // Contact
Roselyne CAMPUS
contact@acavi.fr