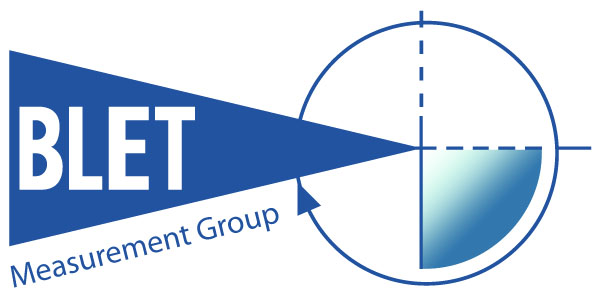 Téléchargements
Video file -
BLET MEASUREMENT GROUP
BLET Measurement Group est spécialisé en appareils de mesure et de contrôle: métrologie, mesure dimensionnelle, mesure et contrôle, levage, manutention, automatisme et comptage, et environnement.
Activité / Expertise
Optical measurements, Physico-chemical measurements, Meteorological measurements, Pressure and temperature measurements, Air quality measurements, Data acquisition, Force and torque measurements, Position and displacement, Weighing, Development of measurement solutions, hardness, Control, Verification, Calibration, Tests, Dimensional and three-dimensional measurements, Air speed and humidity measurements
Contact
1 Avenue du President Pompidou 92 500 Rueil Malmaison
Informations
Our products are divided into four categories: Metrology, Workshop, "BLET Selection": a complete program of measuring and control devices. ISO 9001 recertified: version 2015 for the field of measuring and control instruments, and associated services: Calibration, Repair, Training, Installation, BLET Measurement Group has several laboratories, repair workshops, expert trainers in metrology and measure at your service. Complementary activities: Automation and display - Counting and programming - Surface conditions: roughness, gloss ... - Agitator, disperser - Densimetry - Rotation speed - Cable tension.