Article reservé
La marque employeur
Dans un contexte de hausse des recrutements au second semestre 2021 ? recruter les bonnes personnes revêt une importance stratégique quelle que soit la taille de l'entreprise. Mais pour les TP/PME, qui doivent faire face à la concurrence des grandes entreprises, attirer et convaincre les candidats peut se révéler difficile.
Pour autant, les petites entreprises présentent des avantages concurrentiels intéressants, qu'il s'agit de bien identifier et d'exploiter dans votre communication.
Nous vous proposons un atelier d'échanges de pratiques pour vous aider à définir les atouts de votre entreprise, communiquer et faire vivre votre marque employeur. 
 Au cours de cet atelier, nous échangerons sur :
Pourquoi est-il important d'avoir une marque employeur ? Les attentes des candidats et les modalités de recrutement évoluent
La Marque Employeur c'est quoi au juste ?
Comment mettre en place une marque employeur pour développer votre visibilité, l'attractivité de votre secteur et des métiers techniques ?
Illustration par des exemples concrets
Workshop free led by APEC
Limited to 8 participants per session
Le mardi 26 octobre  2021 à 11h00  - Visio - duration 1h30

Find it full program of Network Measure
Read More
Article reservé
In July 2020, the Measurement Network initiated a information and discussion process in the context of crisis management linked to COVID-19.
Plusieurs thèmes sont proposés :
Human resources: team management, stress management, telework management, workload management, etc.
Financing solutions: public aid, factoring, etc.
Business stimulus, economic development
Legal - legislative - normative developments ...
Next HR meeting:
Jeudi 28 octobre 2021 – 9H00/10H00
Find it full program of Network Measure
Read More
Article reservé
The Association's Office is at the disposal of its members for any development project or action.
La prochaine réunion du Bureau du Réseau Mesure se tiendra le 4 novembre 2021.
If you wish to transmit / submit information to the association office or join the Measurement Network Board of Directors, contact Estelle Duflot  – 09 54 64 45 56.
Read More
Article reservé
The next meeting of Mutualized Purchases group will be held on Tuesday, November 9, 2021

Pooling makes it possible to create partnerships in different areas and thus give members the opportunity to benefit from preferential rates built up thanks to the strength of the network and pooled purchases.
To date, the Measurement Network offers you the benefit of the following partnerships:
The pooled purchases are an important source of savings.
Read More
Article reservé
La prochaine réunion du Conseil d'Administration se tiendra le 9 novembre 2021 à 17h30
Read More
Article reservé
PAVILLON FRANCE
SALON GLOBAL GREEN EVENT
BY POLLUTEC MAROC
Présentez votre savoir-faire et solutions sur le salon international des équipements, des
technologies et des services de l'environnement
Casablanca du 10 au 13 novembre 2021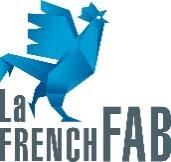 Portée par Business France, les Chambres de Commerce et d'Industrie, et Bpifrance, Team France Export
concentre les meilleures solutions du public et du privé pour faciliter et accélérer votre développement à l'international.
À chaque étape de votre projet export, vous bénéficiez des leviers adaptés à votre stratégie, à vos ambitions et à vos moyens.
Eau, qualité de l'air, déchets-recyclage-valorisation, ville durable, analyse-mesure-contrôle, risques,
énergie renouvelable, photovoltaïque et solaire, bâtiment vert, sites et sols pollués
Read More
Article reservé
Atelier valorisation des eaux urbaines, bassins et piscines, infiltration des sols et rétention
Dans la continuité des ateliers proposés par le Cluster depuis 2018 sur le sujet de l'eau, et à l'évocation de nombreux besoins par nos membres, nous vous proposons un nouvel événement portant sur la valorisation des eaux urbaines : eau pluviale, eau d'exhaure, ou encore de bassin, pour construire ensemble la ville résiliente de demain. Il s'agira de pouvoir évoquer ensemble, les besoins des acteurs publics et privés, et de présenter des retours d'expérience innovants dans le domaine.
Ces échanges permettront de répondre en globalité ou en partie aux interrogations suivantes :
Quels sont, aujourd'hui, les besoins de la filière des eaux urbaines (hors eaux usées) ? Peut-on les quantifier ?
Comment intégrer les objectifs de résilience urbaine dans la gestion de ces eaux ? Quelles sont les freins et leviers rencontrés dans les divers projets ?
Quelles sont les solutions et innovations qui pourraient-être proposées pour répondre aux besoins exprimés ?
Read More
Article reservé
Protect your innovation - Tuesday, December 7, 2021 at 8:00 a.m.
Les Tech'Days 2021 – Vos rendez-vous avec l'innovation les mardis de 8h à 10h30
An event proposed by the Cergy-Pontoise agglomeration community, CY Cergy-Paris University and the CESE95.
Tech' Days « Protéger son innovation » mardi 7 décembre 2021 à 8h00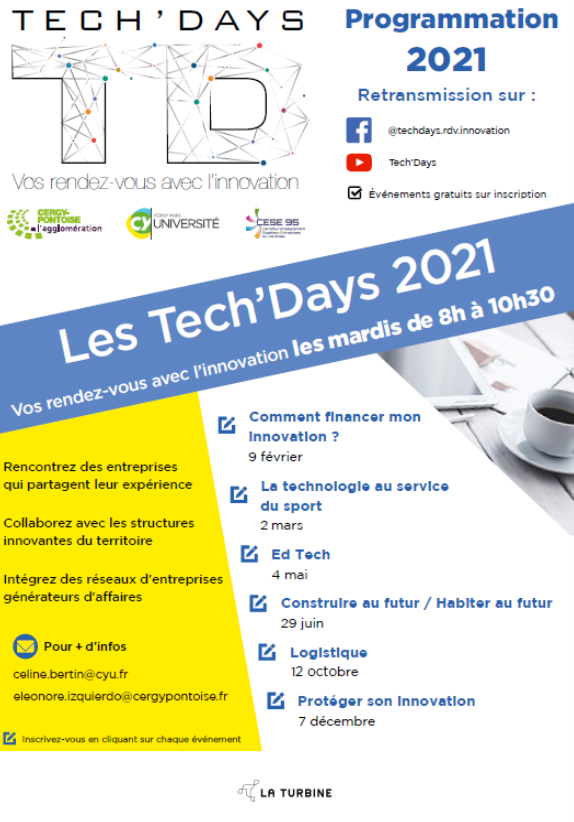 Read More
Article reservé
Trade fair group meeting
Next meeting :
Jeudi 16 décembre 2021
11:00
AGENDA:
Progress report on the renovation of the MSE 2022 website
Trade shows news

Bilan Measurement World
Bilan Pollutec
Sensor + Test 2021
MSE 2022
Read More
Article reservé
SENSOR + TEST 2022 is the world's leading forum for sensor, measurement and test technology.
The Network Measure offers you to exhibit in a shared space in order to increase your visibility, optimize and share costs and benefit from the strength and friendliness of a network of companies.
Are you interested? Contact us !
Thanks to its partnership withAMA, the Measurement Network offers its members a shared space at preferential rates.
Read More
Scroll To Top