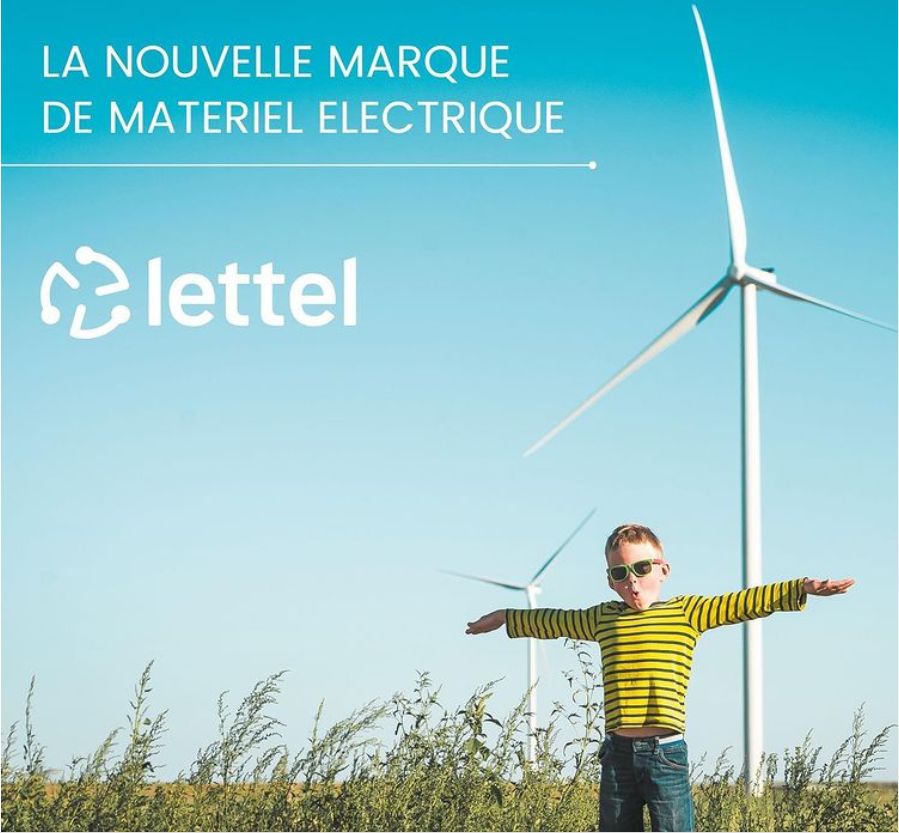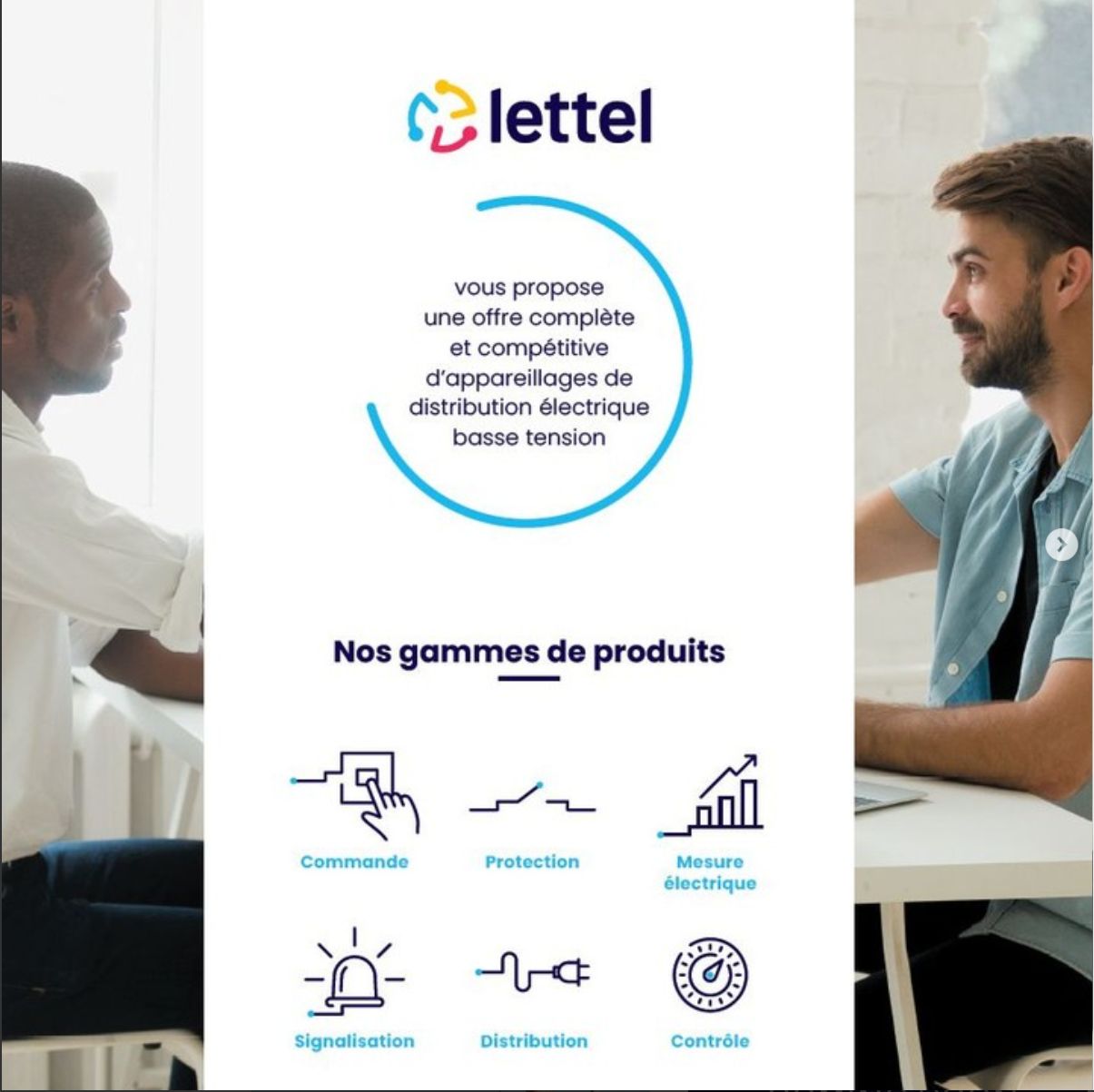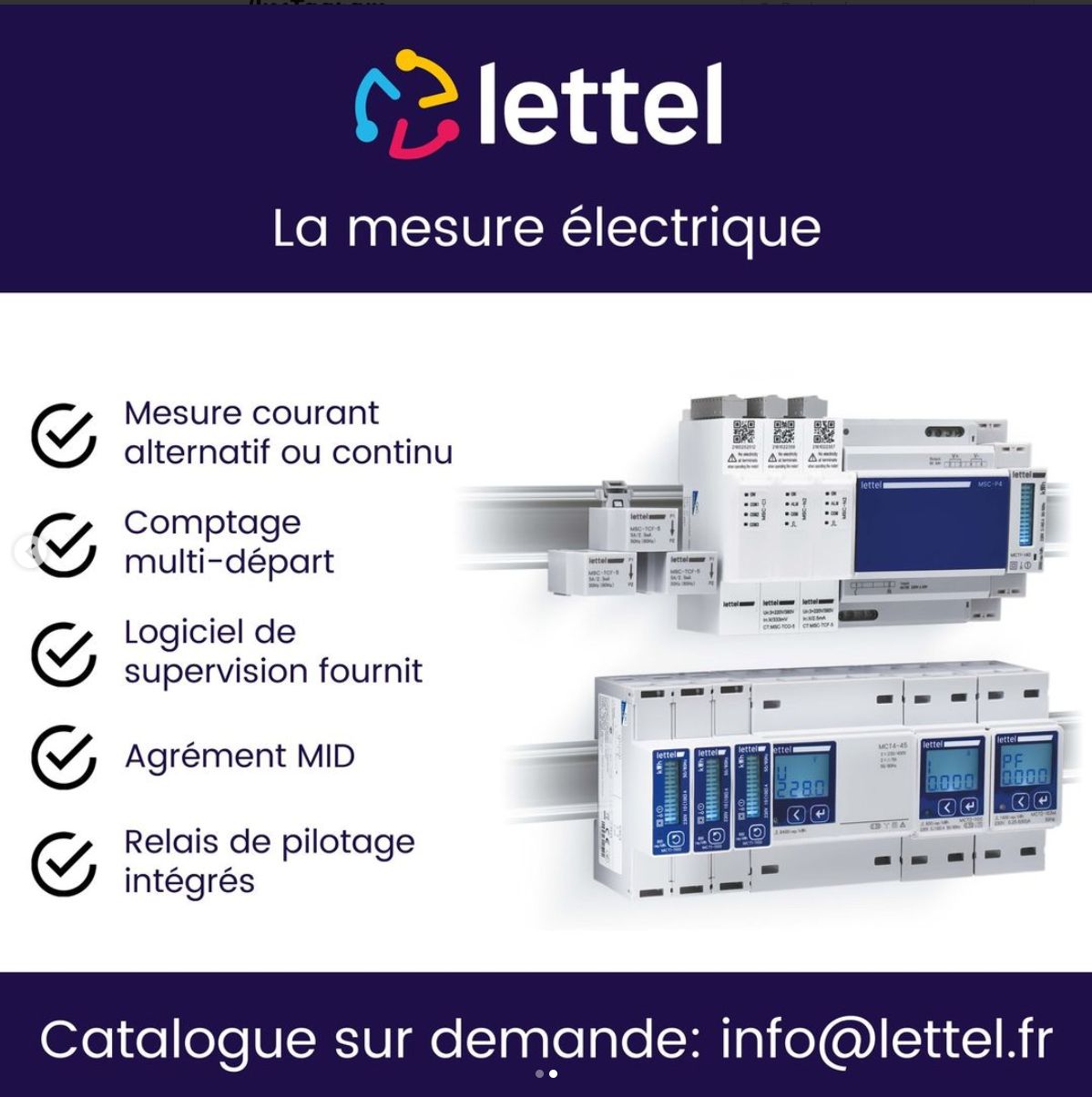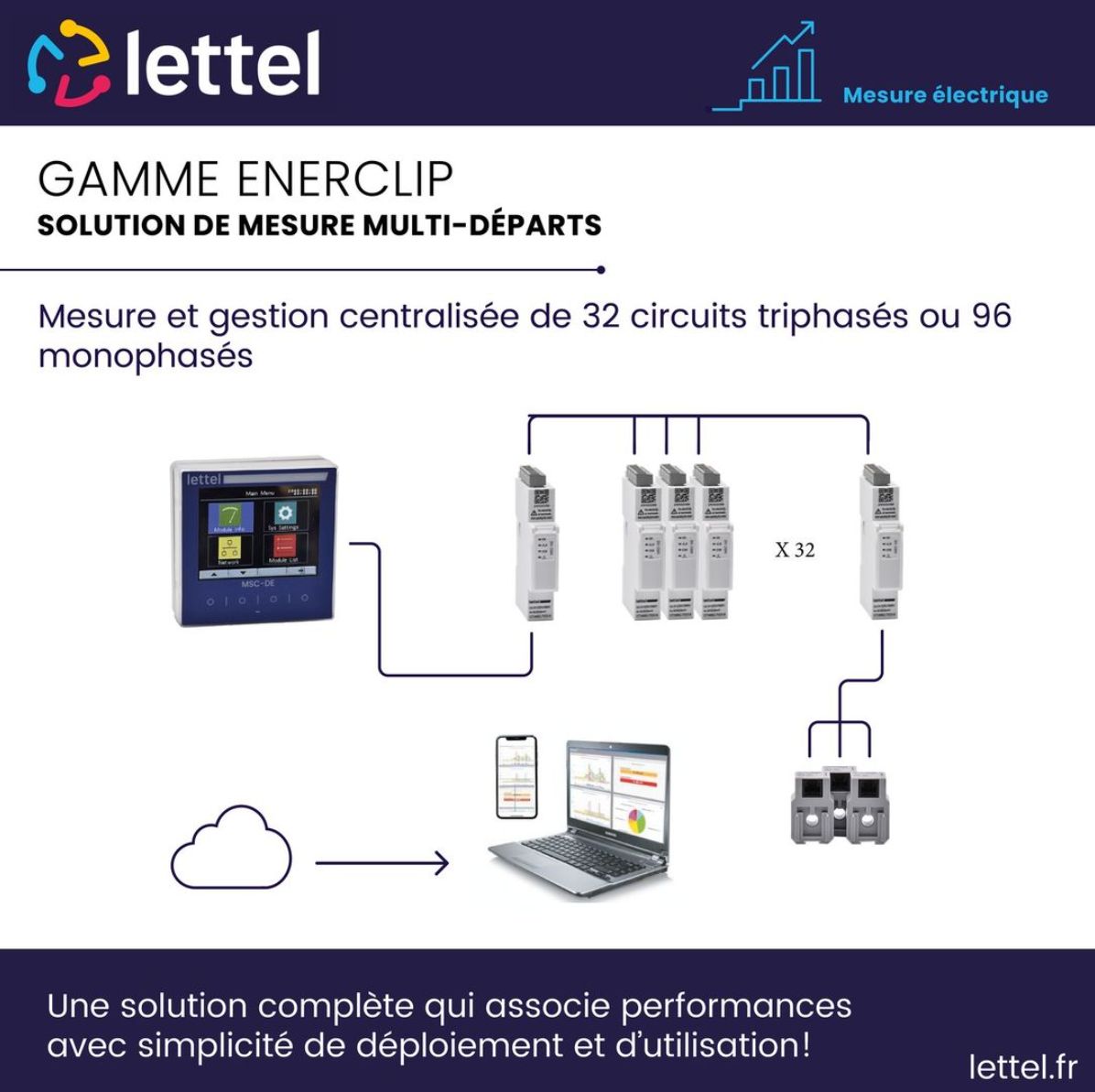 Téléchargements
Video file -
Electrical measurement catalog 2022 - Electrical measurement catalog 2022
LETTEL
Lettel la nouvelle signature du matériel électrique ! Lettel propose une sélection d'appareillages électriques modulaires à destination des tableautiers, intégrateurs et installateurs. Nos produits ont été conçu pour répondre parfaitement aux besoins des clients. Ils allient performances et simplicité d'installation et d'utilisation.
Activité / Expertise
Control, Data acquisition, Development of measurement solutions
Contact
Informations
Specialist in electrical energy measurement, Lettel offers innovative metering solutions. Quick connections, plug & play solutions, smart and communicating meters, everything has been designed to facilitate the work of the installer and enrich the user experience.
In addition to energy measurement, Lettel will soon offer various ranges of modular equipment for the control, command, protection and signaling of your electrical installations.