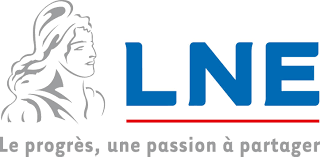 Téléchargements
Video file -
LNE
Organisme de recherche, d'étalonnage, d'essais, de certification et de formation.
Activité / Expertise
Calibration
Contact
1 Rue Gaston Boissier 75 015 Paris
Informations
Main activities: Calibration and metrology advice. - Certification of products and quality management system within a regulatory or voluntary framework. - Training - Scientific and technological research.