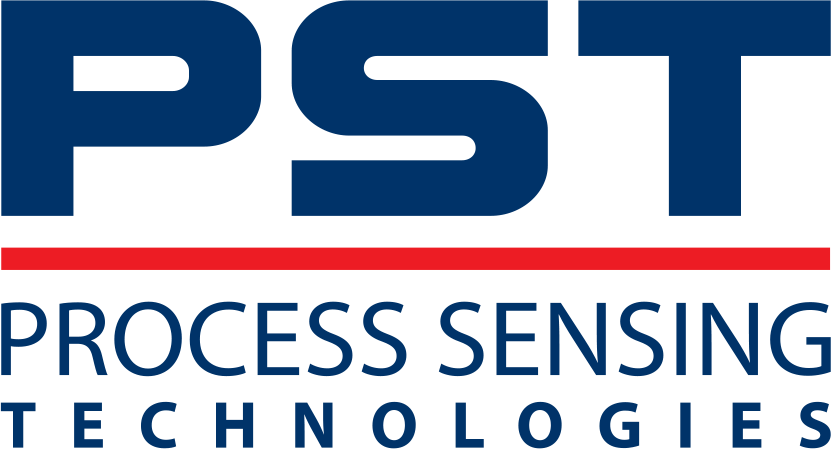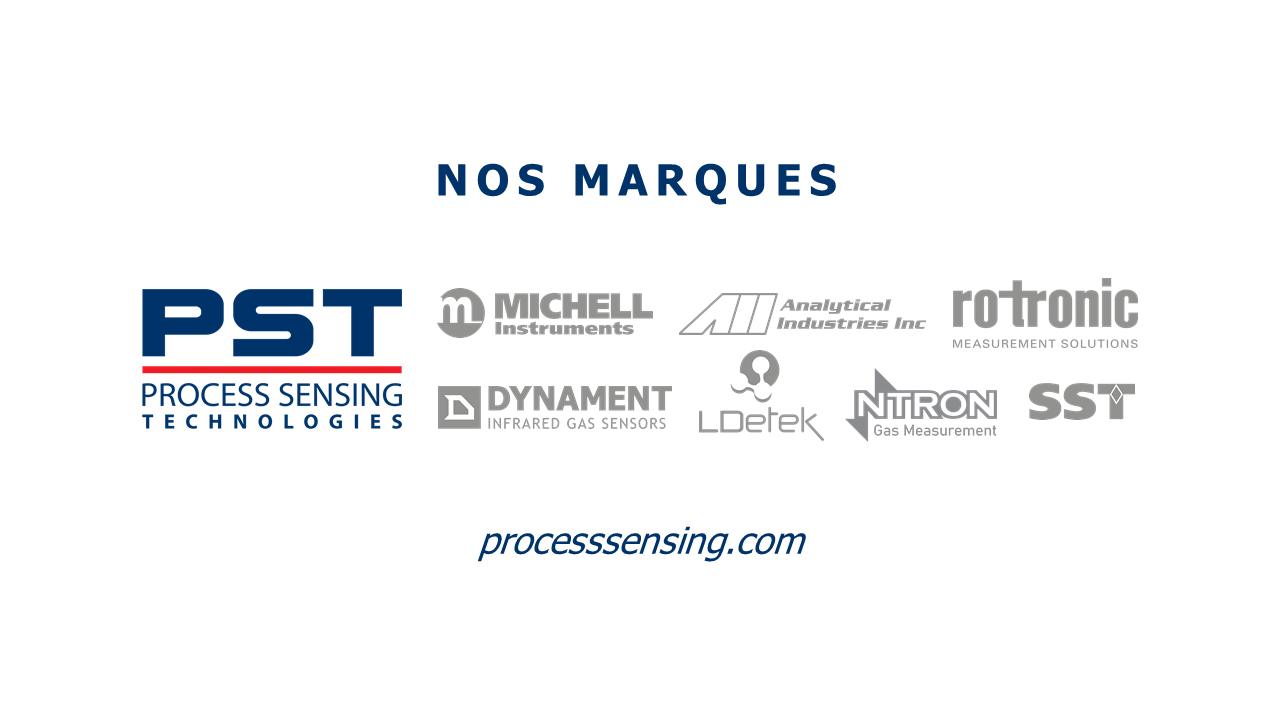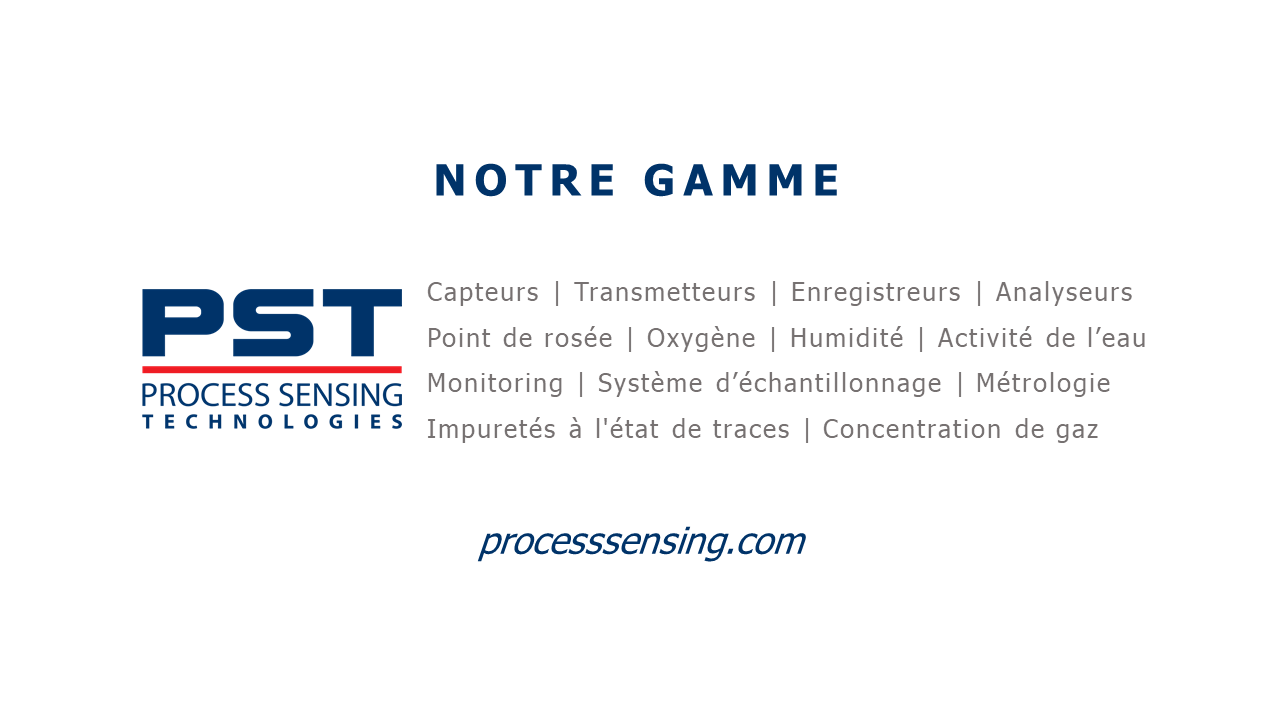 Téléchargements
Video file - Characterization of impurities in pure hydrogen for fuel cells.
PST
Process Sensing Technologies (PST) fournit une suite inégalée d'instruments, d'analyseurs et de capteurs pour des mesures et une surveillance de précision sur des marchés finaux très exigeants. Parmi ceux-ci, la pharmacologie, la biologie, les gaz spéciaux, les semi-conducteurs, les hydrocarbures, la pétrochimie, l'énergie, la détection de gaz, l'agroalimentaire et la gestion technique des bâtiments.
Activité / Expertise
Meteorological measurements, Development of measurement solutions, Control, Calibration, Control of clean rooms, Air velocity and humidity measurements, Automation and regulation, Leak control, Pressure and temperature measurements, Air quality measurements
Contact
Process Sensing Technologies PST
1 rue Monseigneur Ancel
Building C
69800 Saint-Priest
Informations
The quality of food, medicine, semiconductors and thousands of manufactured products depends on reliable measurements of critical parameters such as humidity, oxygen, CO, N2, H2, hydrocarbons, pressure or CO2 during production, storage and transport. We own and master the detection technologies used in the majority of our products. This allows us to remain in a leading position and pass on the benefits of our innovations to our customers.
Informations complémentaires
PST brings together well-established brands, each of which is recognized for the precision and reliability of its products, strong innovation and a particular attention to customer service.

Notably : 

Michell Instruments: Trace humidity measurements for compressed air quality, industrial gas, natural gas processing and more.

LDetek: Low range process gas chromatographs and on-line analyzers for specialty gases and semiconductor gases.

Ntron: Oxygen analyzers in a number of industries including gas generators, additive manufacturing and pharmaceutical industries.

Rotronic: Complete line of relative humidity and temperature instruments for industry, OEM and for monitoring applications in GxP regulated environments.

Aii: Ppm and % galvanic oxygen sensors and analyzers for industrial and natural gas quality monitoring, and medical and diving applications.

Dynament: Infrared gas sensors for OEMs in the global gas detection and monitoring industry.

SST: Manufacturer of oxygen sensors and liquid level detectors for industrial, transport, medical and automotive applications. Standard and bespoke ranges.