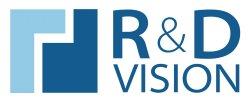 Téléchargements
Video file - View to understand
R&D VISION
R&D Vision conçoit et fabrique sur base de cahier des charges des systèmes de diagnostic optique, acquisition et traitement d'images : machines spéciales, capteurs optroniques embarqués, bancs optiques, systèmes optiques d'aide à la maintenance, … Ces systèmes intègrent optique, mécanique, électronique et logiciels. Ils sont qualifiés dans l'environnement final pour en garantir les performances et en certifier la conformité par rapport aux normes en vigueur. En collaboration avec sa société sœur ISINOV, R&D Vision a également des capacités d'industrialisation en petites et moyennes séries.
Activité / Expertise
Dimensional and three-dimensional measurements, Optical measurements, Position and displacement
Contact
64 Bourdignon Street
94 100 Saint-Maur-des-Fossés
Informations
R&D Vision exercises 3 main activities:

- Developments: Design and production of complete devices integrating lighting, optics, electronics, mechanics, image acquisition and development of advanced algorithms

- Service: On-site use of optical diagnostics, acquisition and processing of images and signals to measure physical quantities (position, size, speed, concentration, temperature)

- Products: Solutions including cameras, acquisition stations, software and synchronization box for imaging, high-speed video and optical diagnostics.

Applications:

- Quick video
- Granulometry - analysis of sprays-
- PIV, stereo PIV, LIF, etc.
- Microfluidics
- Dimensional analysis
- Tracking
- 2D, 3D measurements
- IA: Machine Learning and Deep Learning
- Thermography
- THz imaging
- ...