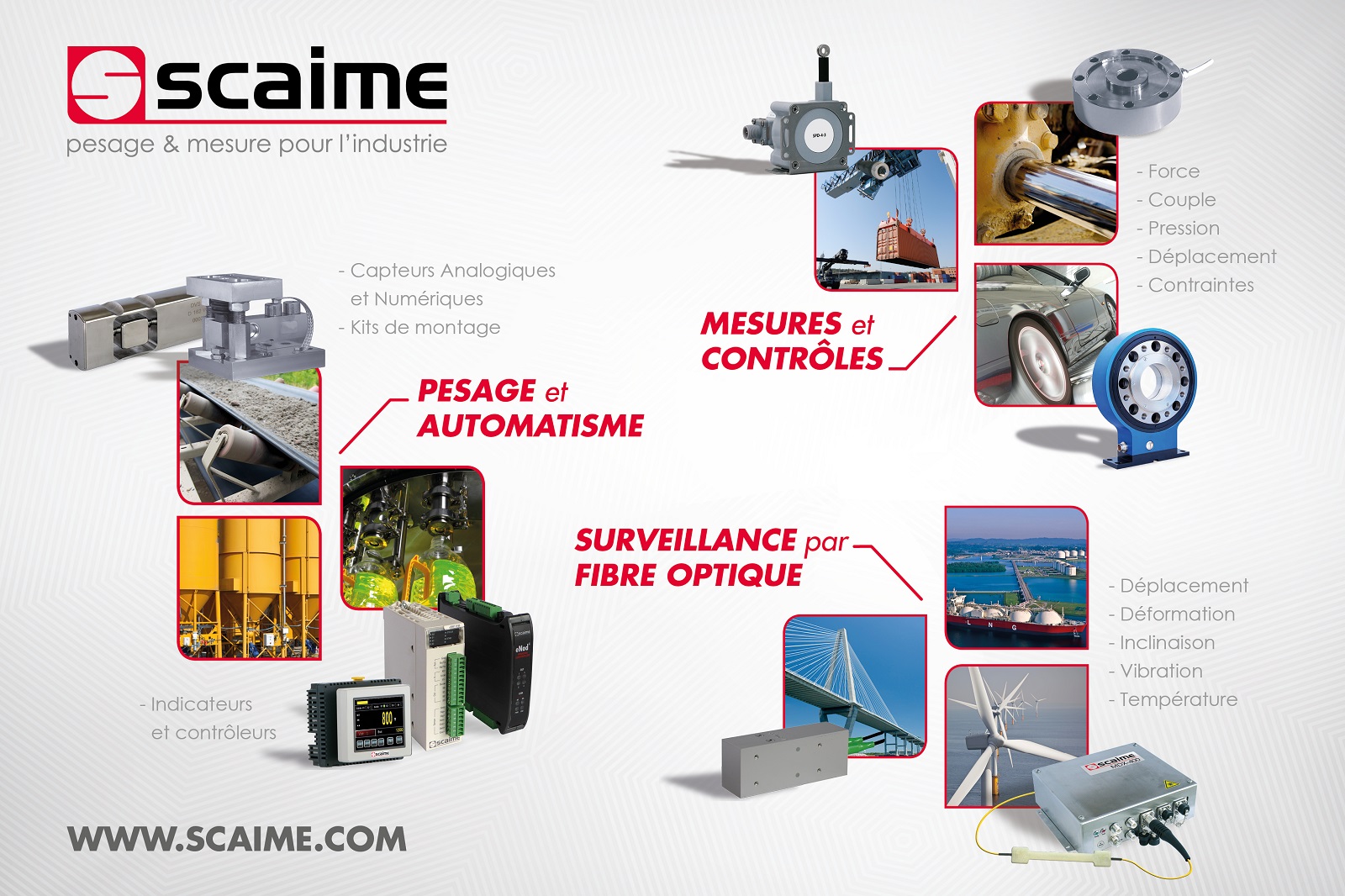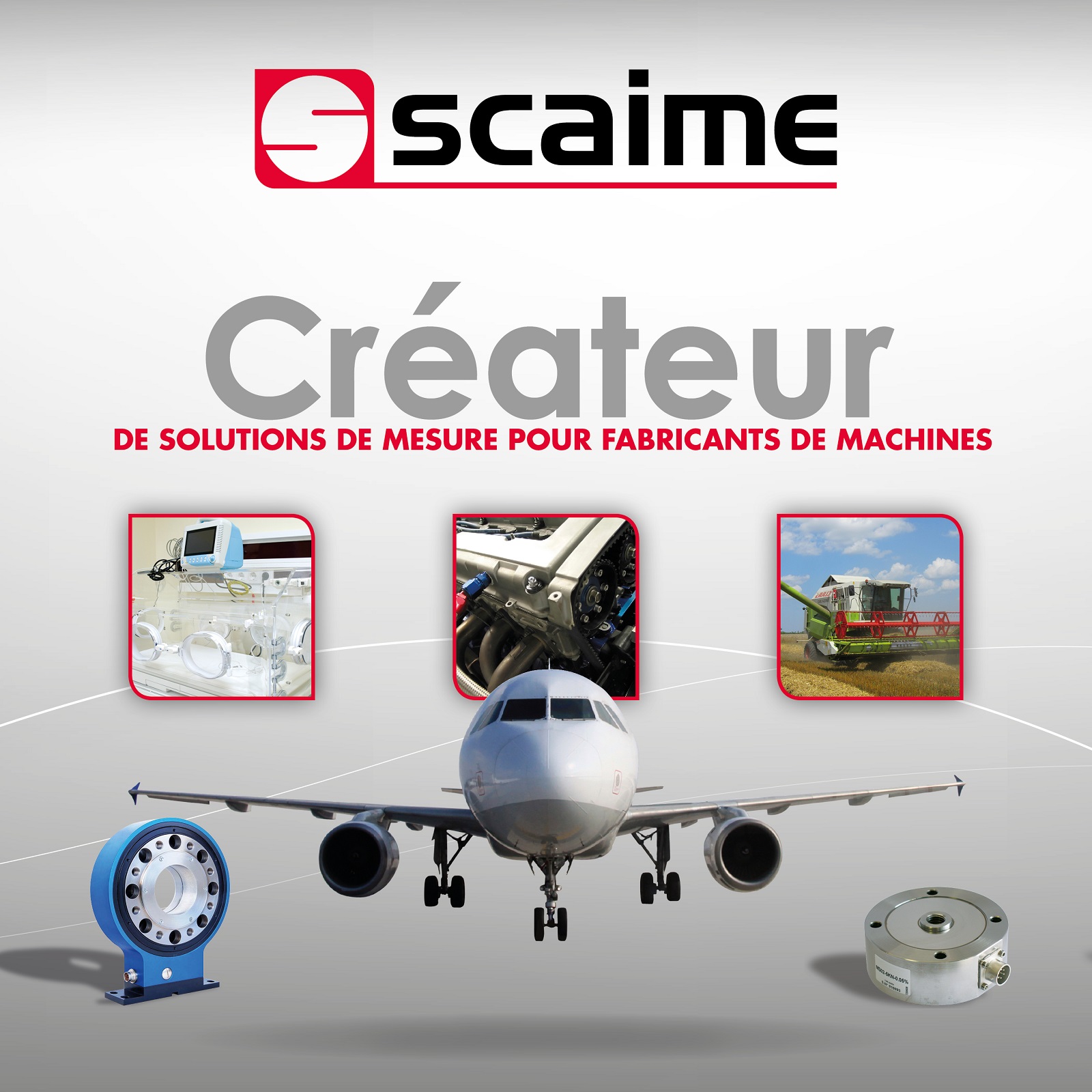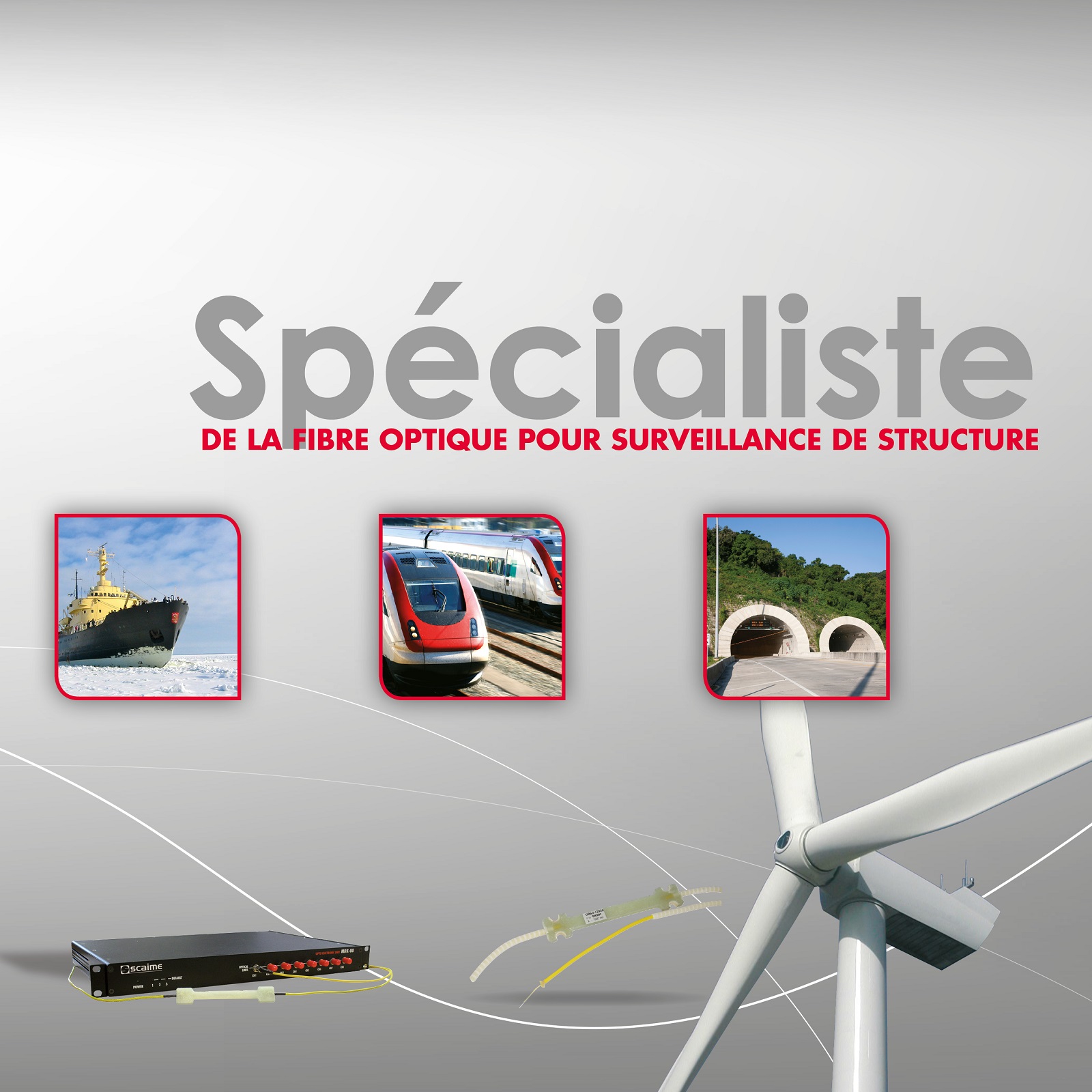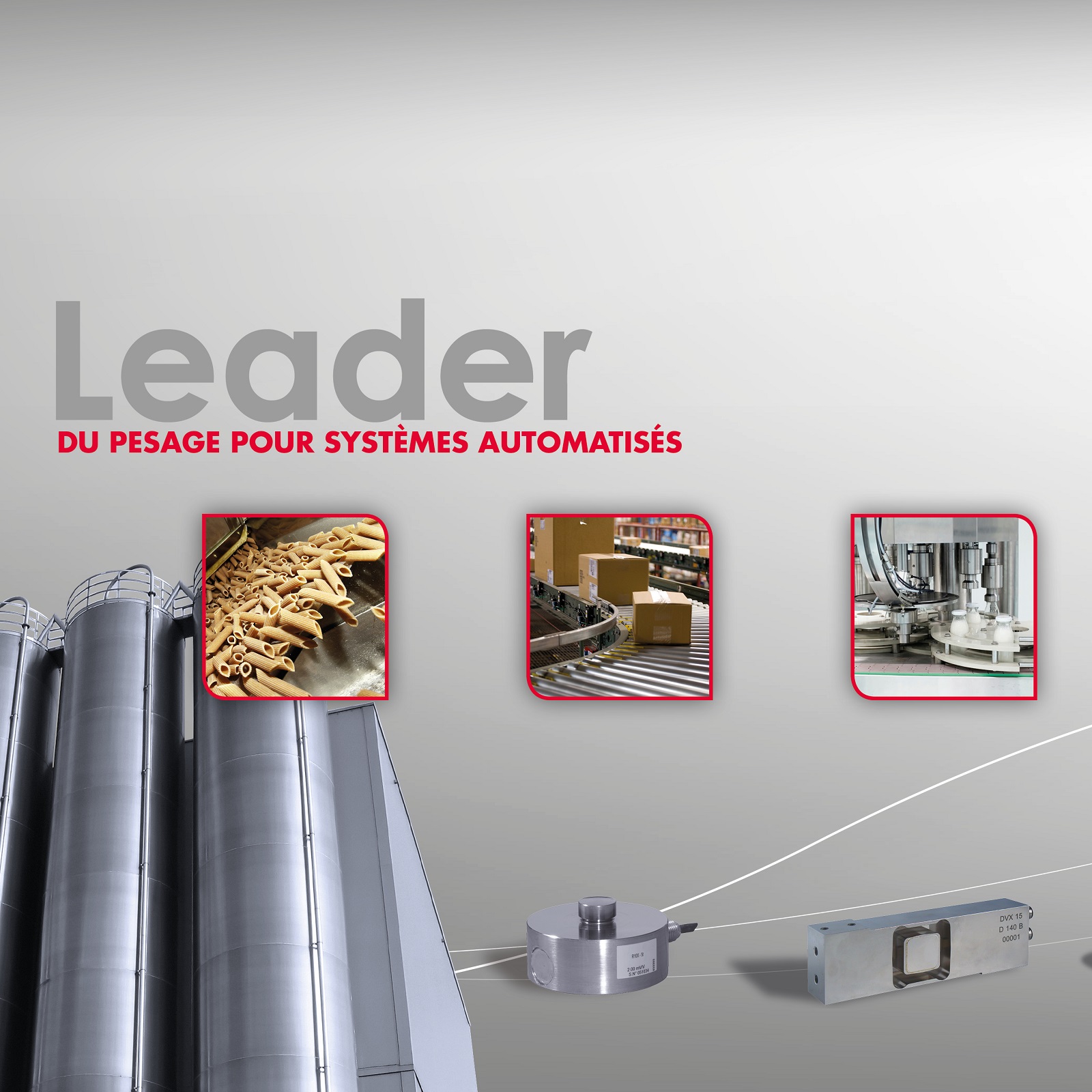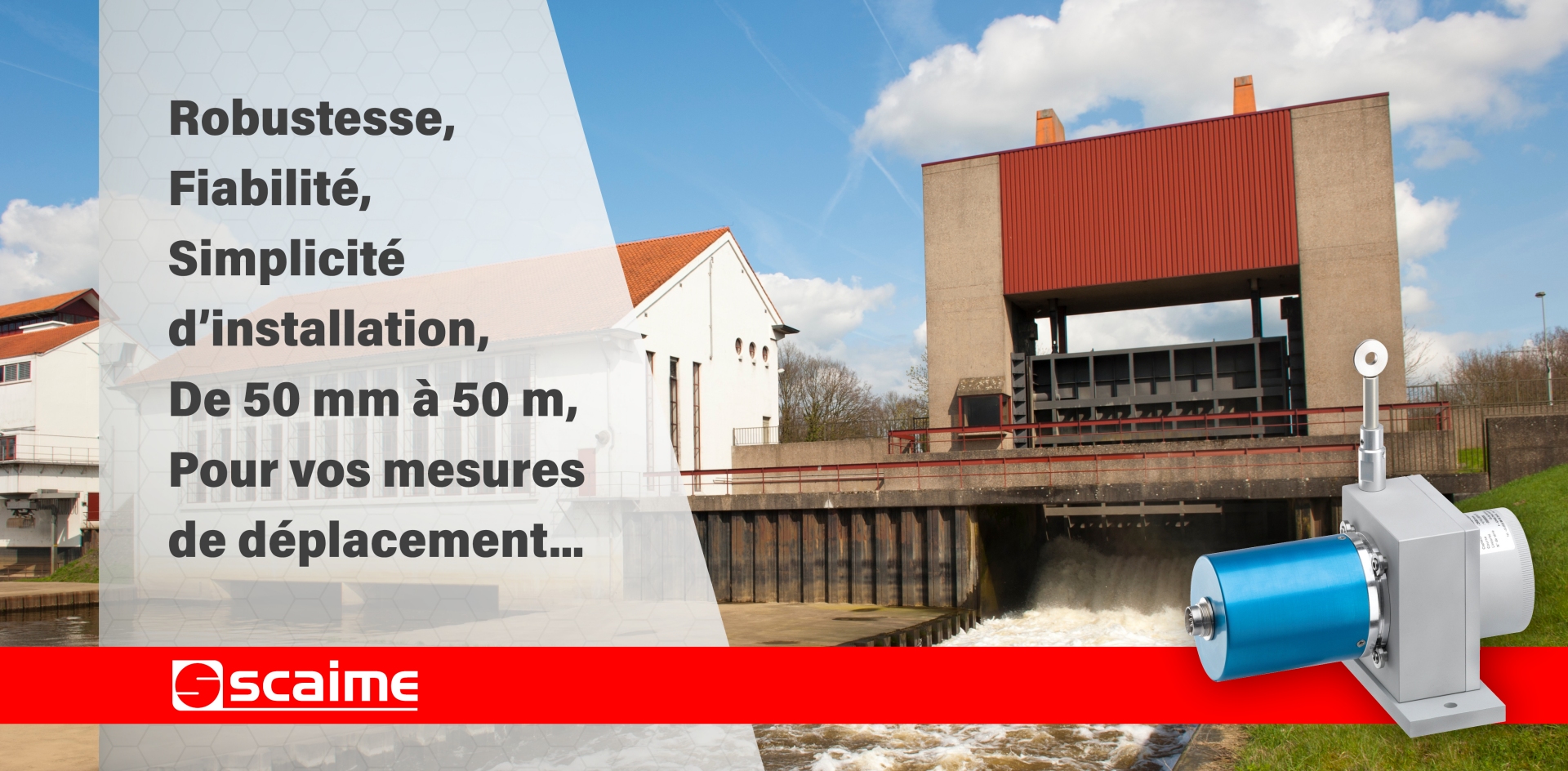 Téléchargements
Video file - SCAIME - Industrial Measurement Solution
New Range of Displacement Sensors - New Range of Displacement Sensors
Displacement Sensors Range - Displacement Sensors Range
Force Sensors Range - Force Sensors Range
Torque Sensors Range - Torque Sensors Range
Pressure Sensors Range - Pressure Sensors Range
Fiber Optic Measurement Range - Fiber Optic Measurement Range
Custom Products - Custom Products
Weighing Solutions Range - Weighing Solutions Range
SCAIME
SCAIME est un acteur majeur du pesage, de la mesure pour l'industrie et de la surveillance de structure par fibre optique. La société, implantée à Annemasse (France), poursuit une stratégie d'expansion internationale assurée par une présence dans plus de 65 pays. Avec une expertise des applications de pesage et de l'automatisme, SCAIME conçoit des solutions de pesage pour la fabrication de balances, de machines de conditionnement et le contrôle des procédés de fabrication. SCAIME propose également des solutions de test et mesure pour l'industrie manufacturière et conçoit des capteurs de force et contraintes pour les fabricants de machines. En plein développement, l'activité de mesure par fibre optique répond aux besoins grandissants de surveillance de l'intégrité des structures dans les environnements les plus critiques. Les moyens de production flexibles et modernes du site français, associés à ceux de Shenzhen (Chine), permettent à SCAIME de garantir le meilleur rapport qualité/prix pour des fabrications à forte valeur ajoutée mais également pour des grandes séries de pièces standardisées. En maîtrisant l'ensemble du processus de conception et de fabrication, SCAIME affiche une qualité conforme aux standards ISO9001 et EN9100, intégrant les exigences aéronautiques.
Activité / Expertise
Development of measurement solutions, Automation and regulation, Leak control, Flowmetry, Calibration, Force and torque measurements, Level measurements, Pressure and temperature measurements, Optical measurements, Weighing, Position and displacement
Contact
Technosite Altéa
294 George Charpak Street
74100 JUVIGNY
Informations
Since 2020, SCAIME has offered for sale a new range of displacement sensors designed to meet ever more demanding needs.
These new cable sensors (from the PTS and PTL ranges) are intended for displacement measurements from 50 mm to 50 m. Constructed of aluminum or stainless steel, they can be used in the harshest environments. They benefit from a protection index ensuring effective protection against dust and splashing water.
Easy to install and with a very complete range of options and accessories, these cable sensors can
meet the needs of many applications. They are easily adaptable to already existing systems.
We can offer their manufacturing in a short time as well as the development of specific sensors on request.