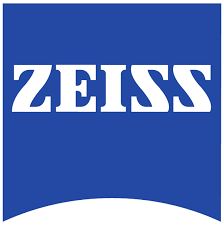 Téléchargements
Video file -
ZEISS
Métrologie industrielle – Mesure dimensionnelle.
Activité / Expertise
Optical measurements, Position and displacement, Development of measurement solutions, Control, Calibration, Dimensional and three-dimensional measurements
Contact
100 Route de Versailles 78 160 Marly-le-Roy
Informations
A large proportion of all microchips in the world are manufactured using ZEISS optical technologies. As a leader in semiconductor manufacturing equipment, ZEISS makes possible the production of increasingly powerful, energy efficient and affordable microchips, and thus plays a key role in the era of microelectronics. Complementary activities: Tomography - 3D scanning - Automation solutions.