ASGARD strengthens its Products and Services offer
in the field of vibration test equipment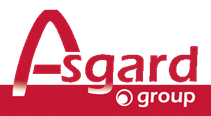 The ASGARD group is pursuing its acquisition strategy by concluding on January 31, 2022, the acquisition of the company AJ Service through DIMELCO, its subsidiary at 100 %.
For more than 20 years, AJ Service ( http://www.ajservice.com ), based in Vélizy (78), specializes in the sale in France of vibration test equipment, as well as in associated services by ensuring the installation, training and maintenance of equipment for its customers. It offers high added value and high quality products intended for testing on components, assemblies or structures in the development phase within the Research and Development departments. These same products are also used to ensure quality tests in the intermediate and final production phases.
AJ Service's clientele is made up of large industrial groups, test laboratories and SMEs/SMIs in the aerospace and defense, automotive, rail and maritime transport industries.
Pooling the services and products of DIMELCO and AJ Service will enable the Group to improve its response to the expectations of its customers by strengthening its product offer intended for quality testing and resistance to severe environments.
The ASGARD Group with its subsidiaries AOIP, DIMELCO and SOFIMAE, operates in many fields of activity such as energy, automotive, nuclear, defence, aerospace, transport, telecoms, industry, laboratories and education.
AOIP is a recognized player in Measurement, whose equipment and solutions are used by more than 40,000 customers in around sixty countries covering all sectors of industry and laboratories. It designs, develops and sells instrumentation equipment (Calibration, Ohmmeters and Data Acquisition Systems), navigation systems and motor starters. DIMELCO is a specialized distributor present throughout France, offering multi-brand Test and Measurement equipment for industrial use and instrumentation and process solutions. SOFIMAE, merged with SEMELEC since its acquisition in 2018, and with DPG in 2020, is a metrology company that offers a service offer, all brands, for verification, calibration, maintenance and fleet management carried out on site or in its laboratories. SOFIMAE has three COFRAC accreditations (Temperature, Time – Frequency and Electricity – Magnetism).