CY Genius Platforms from CY Cergy Paris University
On 09/12/2022 from 2:00 p.m. to 5:00 p.m.
Discover the CY Genius Platforms of CY Cergy Paris University
Did you know ?
CY Cergy Paris University has several Genius Platforms which cover various scientific fields.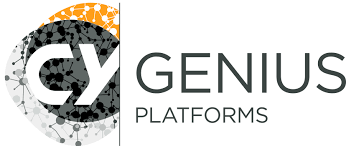 The CY Genius Platforms of CY Cergy-Paris Université are varied tools that allow you to create links between research know-how and societal needs : networks of advanced equipment dedicated to a field of application, opening of equipment and know-how from laboratories to companies for R&D, places of experimentation and exchanges around new practices.
Proposed program – Cergy 95
 2:00 p.m. – Welcome of the participants and presentation of the know-how and expectations of the members present – areas of collaboration.
 3:00 p.m./5:00 p.m. – Visit in small groups of the following 3 installations
PeptLab : Innovation platform specialized in the preparation of natural or synthetic peptides. It offers laboratories in the private and public sectors design, synthesis, purification and characterization services for peptides and proteins as well as their analogues in the fields of health, cosmetics, well-being, heritage and health. 'environment
Cosmetics : Network of platforms of several establishments dedicated to the analysis, characterization, measurement of efficacy and harmlessness, and objectification of cosmetic products.
In addition to this, you need to know more about it.
Microscopies and analyzes : Innovation platform backed by the I-Mat federation. Equipment and know-how dedicated to analysis and imaging applied to materials, the environment and health.
 What opportunities for collaboration with CY Cergy-Paris University?
Registrations – limited to 15 people:
Estelle Duflot
eduflot@reseau-mesure.com
Do not hesitate to submit specific questions to us beforehand regarding the use of CY Genius Platforms equipment in order to prepare the exchanges. 
Download the CY Genius Platforms presentation brochure here