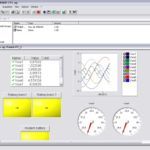 Enclosure mapping with FD5 and Visulog 
Program a control unit according to the type of sensor
Use the modules and adapt the programs by programming Visulog
Enter probes uncertainties and enclosure specifications
Use the 9-way and 15-way mapping modules
Use the modules in temperature and humidity
Select a measuring range and use the results
Edit a calibration report
Understand and explain a mapping calibration report
The training will be provided by AOIP, a specialist in instrumentation and engine control solutions with performance recognized worldwide.
Réseau Mesure is referenced as a Datadock training center, the training can be taken care of by your OPCO.
Number of trainees per session: training exclusive to a company.
The training dates are to be defined with the trainer from the AOIP company. 
The program can be modified according to the needs of the trainee.