The COVID 19 Measurement Network - The masks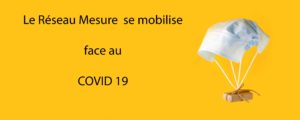 Discover an action taken by the Measurement Network in the face of COVID 19:
Faced with this health crisis, it seemed important to us to act to help each other.
The initiative came from one of our members who has worked with China for a long time.
The message got through in 15 days and more than 140,000 masks were ordered for members of the Measurement Network and members of Acsiel, a partner association.
Things were not easy:
We encountered problems with logistics, customs, delivery times….
But the members were united
3 members agreed to receive packages for all. We have grouped the shipments into 8 shipments.
We finally redistributed 106 packages
Today 42 companies are equipped to relaunch their activity in calm sanitary conditions.
Concrete action "by members - for members!" "