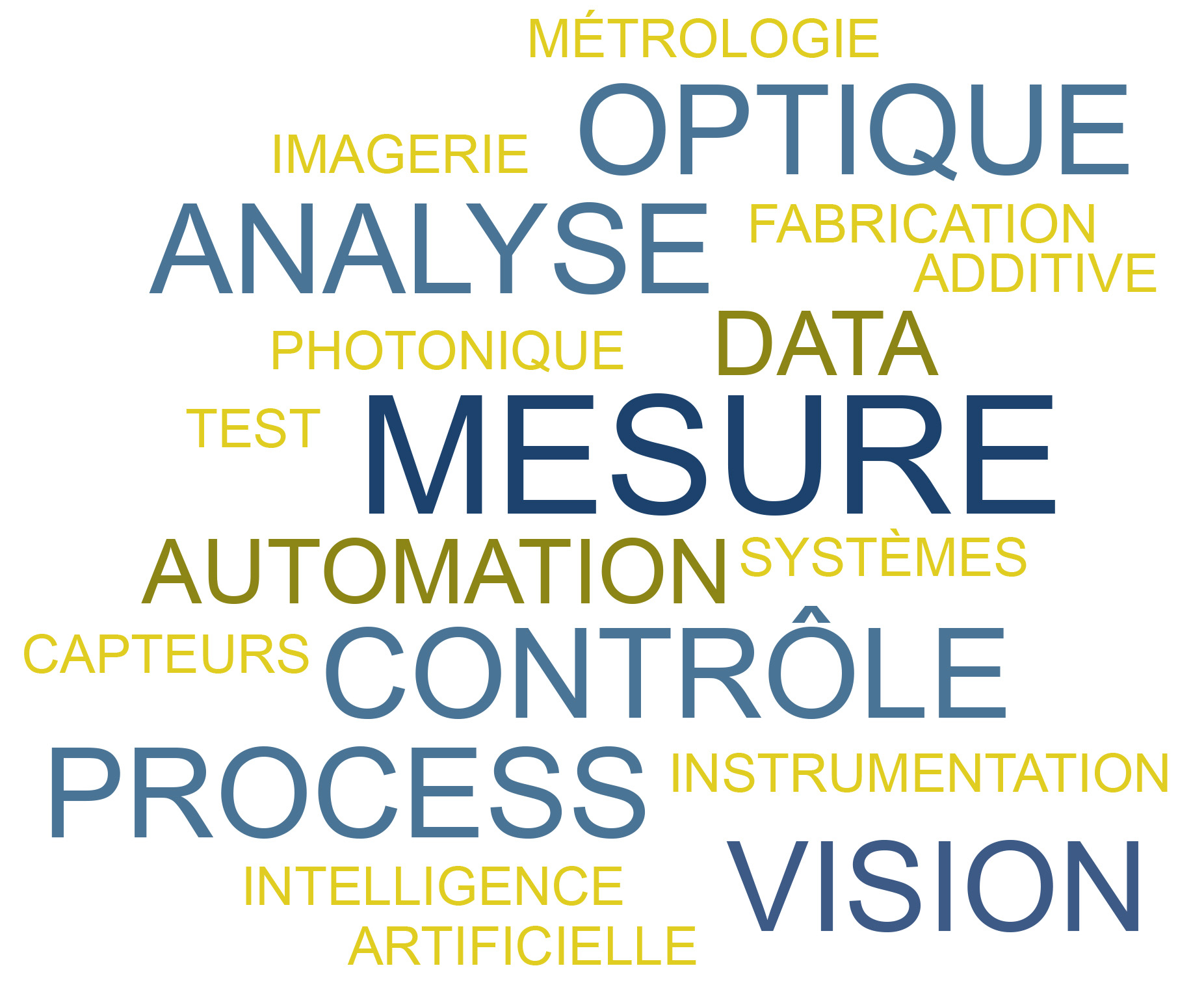 After its 2019 edition, the next Measurement World meeting will be held
September 28-29 and 30, 2021
THE INTERNATIONAL SHOW DEDICATED TO MEASUREMENT IN ITS WIDEST SENSE WHICH OFFERS:
1 / Bring together an offer of specialists presenting technologies and solutions related to metrology and measurement.
2 / A platform for exchange and sharing for all stakeholders a meeting place between industry and research, a place for sharing technological expertise and experiences, a springboard for launching innovations, a platform for the expression of technical partners and start-ups (Experts, academics and researchers, institutions, manufacturers, service providers and industrial users)
3 / Be a watch & trends media all year round which makes it possible to anticipate the transformations of companies, laboratories and organizations.
4 / Highlights and experiential spaces which make it possible to see, touch, understand innovations, promote best practices in the sector, the scope of technological solutions and all the contributions of measurement (control, optimization, productivity, quality, reliability, data valuation,…).
2019 edition
Supported by unions, institutions, associations and manufacturers in the sector, GL events Exhibitions launches MEASUREMENT WORLD: a unique event dedicated to the world of Measurement in its broadest sense, including control, process, testing , vision and optics.
MEASUREMENT WORLD: a major European event dedicated to Measurement
Biennial event

Together with International Congress of Metrology (CIM 2019) 35% international conventioneers
5,000 m² exhibition with a Metrology Village
3 days exhibition
230 exhibitors including 15% international
3 000 visitors including 15% international
" As a reference laboratory in metrology and a member of the French National Metrology Network, CETIAT's presence on MEASUREMENT WORLD is essential. LThe simultaneous organization of the CIM is the opportunity to meet our counterparts and foreign partners who are members of EURAMET or other regional organizations in metrology. This international openness is unique! More broadly, visitors are targeted and high-quality, an opportunity to welcome our customers and make new, very interesting contacts. "
Pierre CLAUDEL. Director - Department of Tests, Calibrations and Certification. Vice-President of the French College of Metrology.
An event acclaimed by the entire profession
Supported by GL events, which continues its commitment to supporting the modernization of the industrial world, MEASUREMENT WORLD meets the expectations of Measurement players:
70% companies in the Measurement sector from the last ENOVA PARIS wish a dedicated biennial exhibition (Source: ENOVA PARIS 2017 exhibitor surveys) which brings together all the players in their sector: experts, academics and researchers, reference organizations, manufacturers and service providers, industrial users of measurement tools, etc.
The French College of Metrology confirms this request with the will to include the International Metrology Congress within an event dedicated to Measurement. (CFM has been a partner of GL events since 2011)
"I want Bronkhorst to participate in MEASUREMENT WORLD in September 2019 because I am convinced that there is a professional audience from Greater Paris and the northern half of France very interested in a large exhibition bringing together all manufacturers and distributors of equipment in the field of Measurement as a whole, from instrumentation to metrology, including process automation and regulation, process improvement, innovation and production, all these sectors of industry and the R&D which impose more and more measurement and control of all forms. "
Ludovic Bergère. Commercial Director at Bronkhorst
An ambitious project intended for all industrial sectors  
Faced with an ultra-competitive market at the global level, the requirements of productivity, quality, confidence, and compliance are essential and are becoming widespread.
The establishment of strategic partnerships between suppliers and better integration of measurement tools will allow companies, all sectors of activity, to stand out and offer more value and services to their customers.