01, 03, 38, 42, 43, 63, 69, 73, 74 Next experience
Sales Engineer RHONE-ALPES AUVERGNE
PR ELECTRONICS
We are looking for a competent and autonomous Sales Engineer, capable of supporting our extension project.
The sector covered includes the Rhône-Alpes Auvergne region (departments 01, 38, 42, 63, 69, 73, 74)
Responsibilities:
 Total responsibility for commercial activity in your sector.
Monitor and develop key accounts.
Add new customers to our customer base
Set up and optimize the commercial strategy of PR Electronics in your sector.
Annual budget for your sector.
Cooperate closely with ambitious and competent national and international colleagues.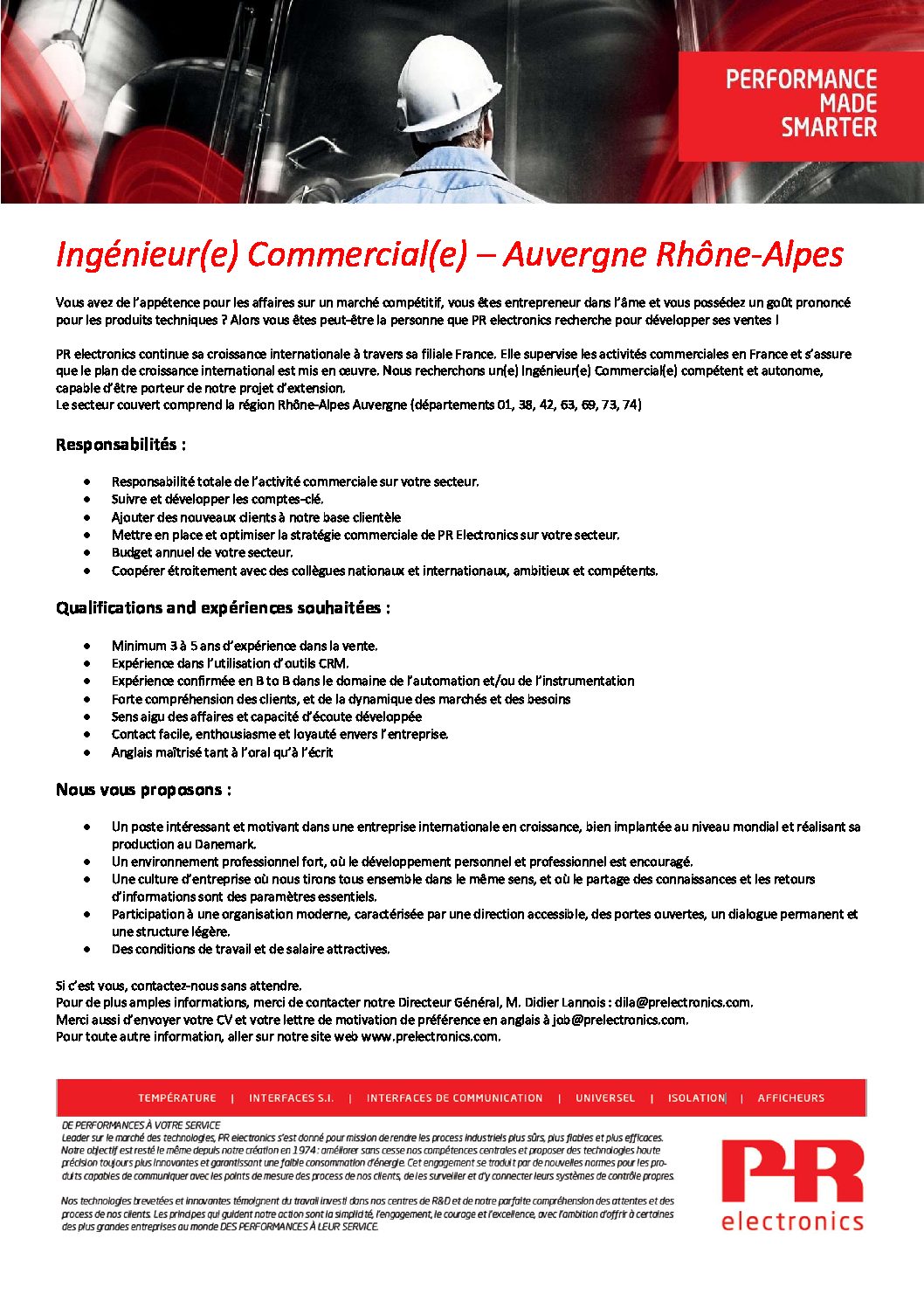 // Contact
Didier Lannois
dila@prelectronics.com
+33671296472