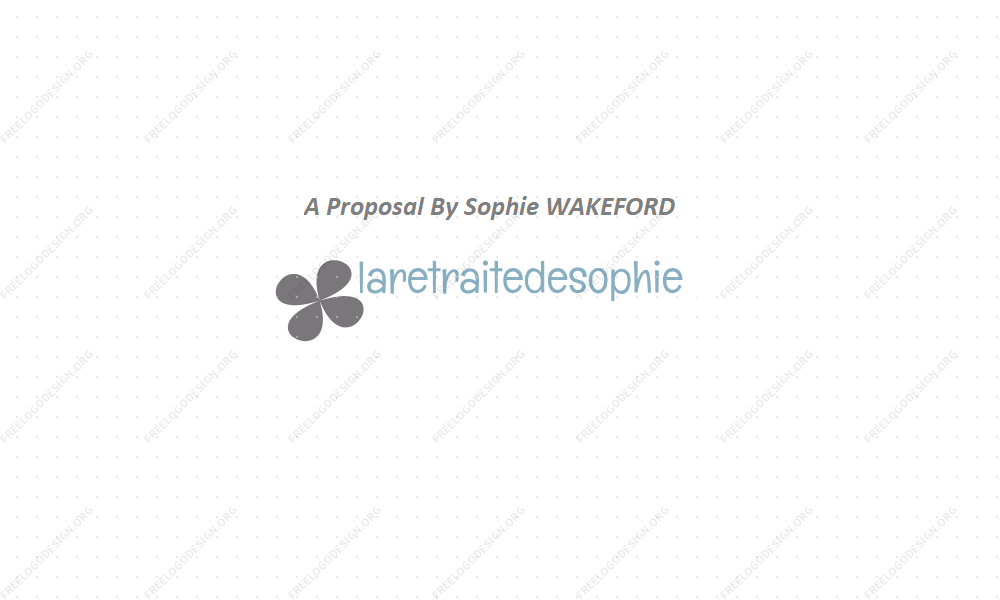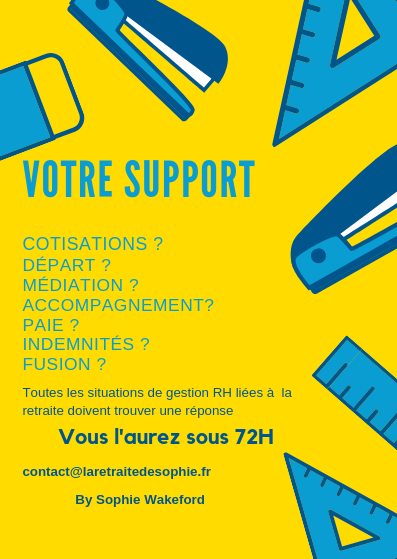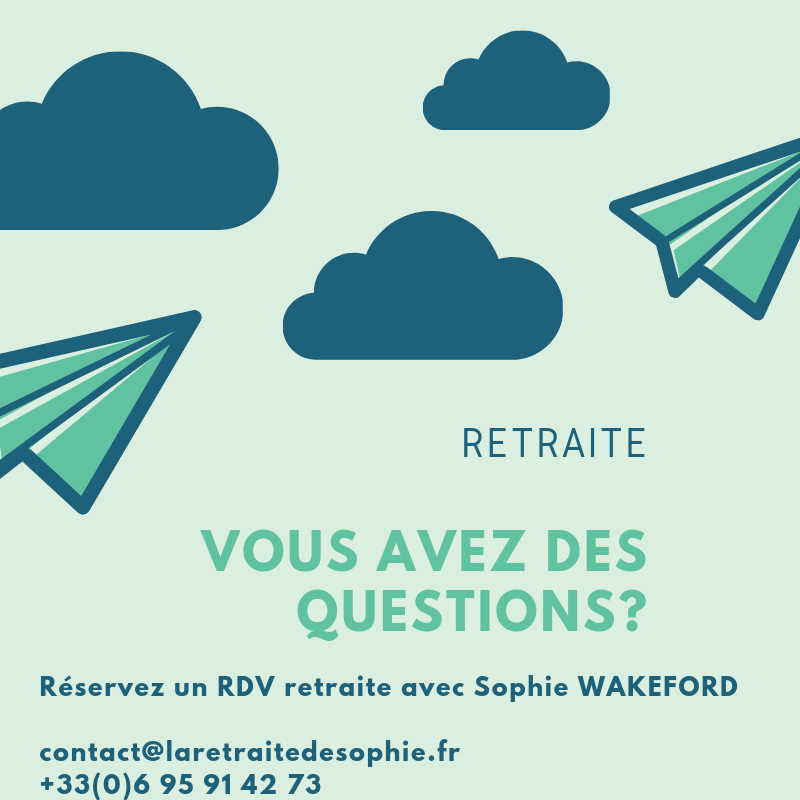 Téléchargements
Video - SOPHIE WAKEFORD
Sophie's retreat
Domaine d'expertise
HR consultant Specialist in compulsory pensions
Contact
6 CART STREET
94160 SAINT MANDE
Description des services proposés
Sophie Wakeford is a Retirement Expert

It offers companies training, conferences and individualized reports.
It allows HR professionals to have visibility on the retirement age of their employees and supports employees in their positioning.
In the event of departure from the company, it facilitates negotiations by calculating the impact of departure on retirement.
His proposal:
Improve the information systems made available to employees by participating in a collaborative social policy. Measure the impact of pension reforms on costs and possible retirement ages.
For this, it uses different modules / training and support materials.
Her expertise is based on 15 years of HR experience at AIRBUS and a retirement trainer activity.
This dual field and technical experience allows it to be as close as possible to the needs of companies.

Some references :
AIRBUS, EDF, DASSAULT, MMA, ARS, VUITTON, AFPA and Le Grand ORIENT de France, MBDA, Enjeux Dirigeants, OASYS.