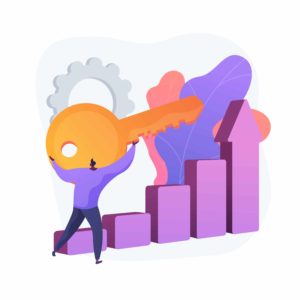 A network for its members, through its members
The Measurement Network offers members of the association the benefit of qualified resources as part of their commercial development strategies in Algeria, in partnership with the CCIAF.
Growth is often linked to the quality of resources and the ability to adapt to a constantly changing environment.
This is a device proposed by the Measurement Network in close collaboration with the CCIAF "Full-time salesperson or part-time salesperson" in Algeria to develop members' commercial activities so that they are as close as possible to their customers and future partners.
The provision of a highly competent human resource, available full-time or part-time with a commercial profile at the rate of 5 days / weeks per FTE.
The provision of essential equipment for travel (vehicle, maintenance costs and fuel within the limit of the regional presence of the CCIAF - 200 km perimeter of each regional office).
Any movement outside this perimeter will be subject to an agreement between the
parties and will give rise to an additional deferral.
The provision of computer equipment necessary for the accomplishment of tasks (LAPTOP, printer, connection modem).
The provision of communication equipment (telephone chip, mobile phone, communication package and internet package).
The provision of a workspace with the necessary furniture.
Partnership with Algeria
The CCIAF undertakes to devote all the human and material resources necessary for the accomplishment of the tasks entrusted to it, namely:
- Prospecting of the Algerian market on behalf of the member company of the Measuring Network;
- The provision of economic, financial, legal and fiscal information as well as the support of the member company as much as possible in the execution of the administrative and customs formalities and this, within the limits of the prerogatives of the CCIAF ;
- Monitoring and making contact with the Algerian customers / prospects of the member company;
- The organization and management of its participation in specialized professional fairs in Algeria;
- Support for the member company in the implementation of a commercial strategy adapted for each client;
- The establishment of a competitive watch on the business sectors and products of the member company;
- The identification of new markets and new opportunities on behalf of the member company.
Develop its commercial potential in Algeria.
Support its customers and prospects.
Benefit from a qualified and specialized human resource.
Pilot projects with a commercial and managerial relay in the field on a daily basis.
Benefit from the strength of the Measurement Network.
Benefit from the skills and power of the Consular Network.