GDPR - What must be done since May 25, 2018?
The Measurement Network organized a meeting to exchange experiences on the GDPR - new European data protection regulation - which entered into force on May 25, 2018.
You can find the report HERE .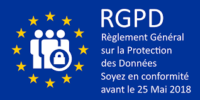 The Measurement Network offers you to participate in a shared approach to be supported in the compliance of the processing of your data.
Find the details of the Support Action for compliance, led by the Measurement Network HERE
If you are interested, contact us !