MEASUREMENT NETWORK PARTNERSHIP - XERFI
Benefit from access to XERFI studies
As part of the Measurement Network action plan, a new action, proposed by the "Opportunities Markets and Companies" group, allows you to benefit from privileged access to the Xerfi 7000 database.
Xerfi, is an independent publisher of sectoral economic studies. You have complete and up-to-date studies:

Exclusive portals allow you to follow the sectors of your choice
Knowledge sharing tools, videos, flashes, ...
Information flows throughout the year. Monthly update of financial ratios.

The XERFI 7000 subscription includes:
XERFI FRANCE
Xerfi France analyzes in real time the economic situation, the players and the performance of companies throughout the French economy. A continuous information service provides you with the latest data available on companies and economic forecasts.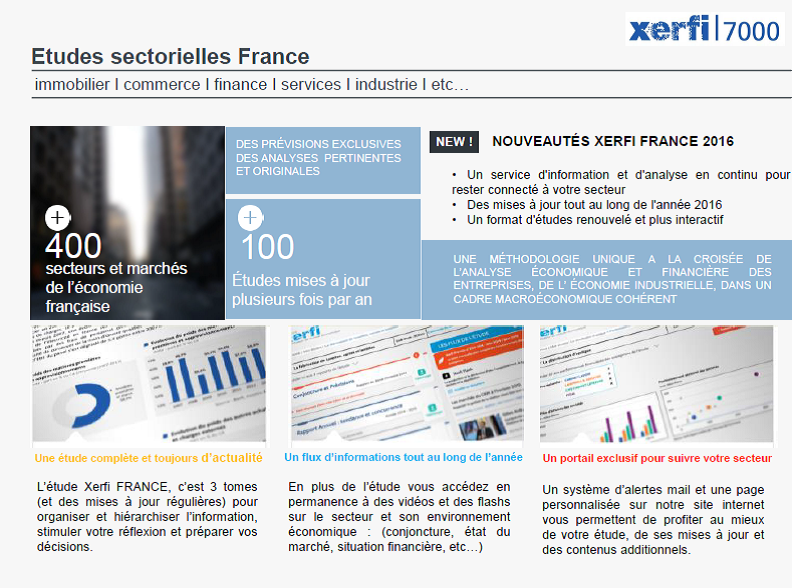 GLOBAL BUSINESS
Global Business Studies provide information, analysis and forecasts on the major sectors of the global economy as well as their main groups.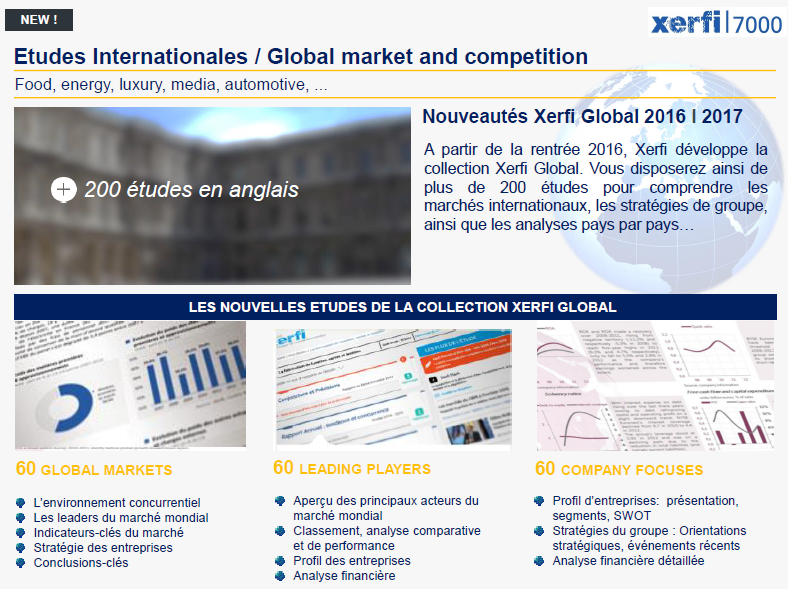 XERFI GROUPS
60 studies analyzing the situation of the largest French groups, their positioning, the competition and the strengths and weaknesses of operators.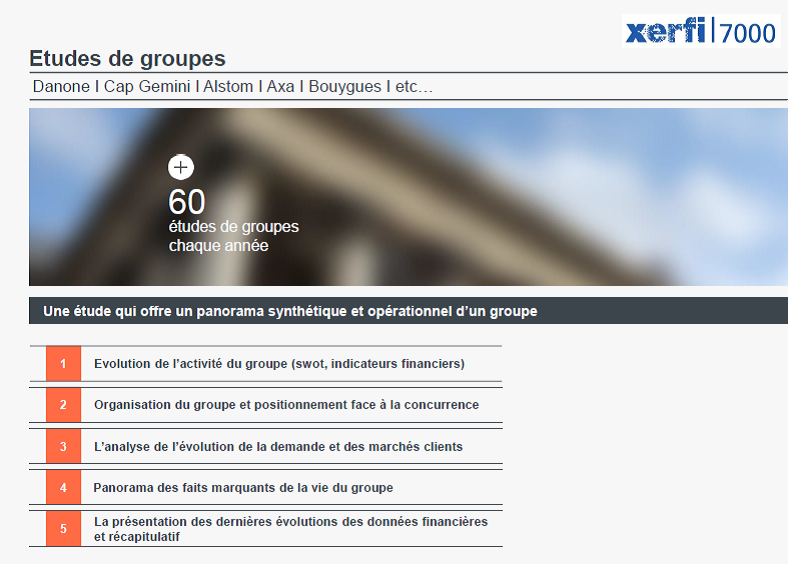 A CONTINUOUS INFORMATION SERVICE THAT GIVES YOU ACCESS TO THE LATEST RATIOS AND FINANCIAL FORECASTS OF COMPANIES
700 STUDIES TO MASTER FRENCH AND INTERNATIONAL SECTORS AND COMPANIES
You can consult the general catalog annexed to the studies also available on the site www.xerfi.com.
| | | | |
| --- | --- | --- | --- |
| Study type | Xerfi rate | RM member discount | Net price |
| Xerfi 7000 | From 450 to 999 Euros | 30% | From 315 to 699 Euros |
| Xerfi 7000 | > 1000 Euros | 60% | > 400 Euros |
Examples of studies:
Study type
Xerfi rate
RM member discount
Net price
Dassault Aviation (group study)
450 Euros
30%
315 Euros
Pharmaceutical laboratories (Xerfi France)
1,800 Euros
60%
720 Euros
The Global Petrochemical Industry: the market

(Xerfi Global)

1,600 Euros
60%
640 Euros