IBS Paris Fair
The 20/10/2021
October 20 and 21, 2021
Paris Porte de Versailles
The exhibition for the energy performance of buildings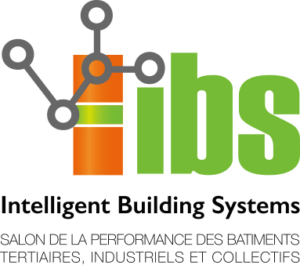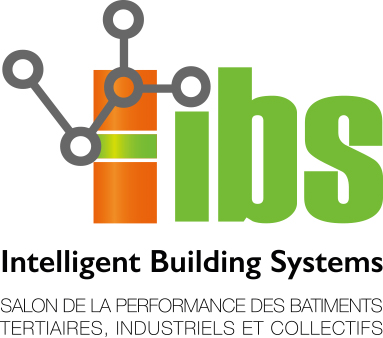 The 11th edition of IBS is postponed from 20 to 21 October 2021 in Paris - Porte de Versailles

By joining IBS, we offer you the possibility accelerate your development in the field of Smart Building by being identified as a major player in this fast-growing sector.

These are more than 7000 visitors with high decision-making power expected next spring!
Public authorities, elected officials and communities, real estate players, specifiers, users, all agree in saying that the environmental impact of buildings must be limited by limiting costs, integrating digital services, taking into account changes in work, the digitalization of jobs and modes of urban transport in particular, improving the well-being, comfort and health of the occupants of these buildings.
The building is in action on a global level
The global smart building automation technology market is estimated at 103.7 billion $ by 2025, with an average growth of 7% per year *. Beyond the increased demand for connectivity, automation and building control, the need to find energy efficient solutions and reduce global carbon emissions, has increased the PDM of smart buildings.From technological revolution to energy transformation, the building is reinventing itself
BEPOS, ENR-self-consumption between buildings, digital and energy sobriety, energy storage-exchange, development of VehicleToBuilding, smart building certification, collaborative IoT platform serving cities and connected buildings, evolution from Ready to Service to Everything as a Service - "All as a service" - the building is beginning to change, but do you still need to know how to manage data in complete cybersecurity? Building data involves and concerns all stakeholders, from the owner to the operator, but also external stakeholders because the building is now connected with its neighborhood and tomorrow the city, hence the need to have the right raw material - data -, knowing how to manage it and exploit information. Artificial Intelligence (AI) has already started to exploit the millions of data (Big data) coming from technical building elements. Is AI becoming an essential component in the management of smart buildings? Does it promise new services to users?

The trends of the 2020 edition of IBS (extract) :
Implementation of RE2020 on January 1, 2021, where are we?
Towards a new stage against climate change? RE2020 and after? Towards 2020 buildings compatible with 2050?
Connected and communicating Ready to Service building: towards a smart building 3.0
Building predictability using AI to detect weak signals
BEPOS, self-consumption, storage, production and exchange of energy, low-carbon building: where are we? Role of smart regulation in achieving the RBR 2020 objectives.
Convergence of connected buildings and eco-districts (smart building and e-mobility)
New ways of working, co-working, co-living, pooling of assets, adaptation to climate change: how do the comfort and well-being of occupants prevail in the building?
Connected collective residential building, Smart Home: towards a full IP architecture of comfort systems, heating, lighting, roller shutters ...
Is the connected building the new target of hackers?

IBS, already 10 years old, goes on his 11th year on November 3 & 4, in Paris - Porte de Versailles
The essential smart building event since 2010 takes on a new dimension, which augurs well for an even more ambitious 11th edition…. To promote a European vision of an ever more "resilient, inclusive, connected and efficient" Technical and Energy Management of the Building through a full range of services for occupants.

The 7th edition of the Salon de la Ville, smart grids and mobility is held again in parallel with IBS offering visitors a complete panorama of urban planning and smart building technologies. By joining IBS, we offer you the possibility accelerate your development in the Smart Building by being identified as a major player in this fast-growing sector.

These are more than 7000 visitors with high decision-making power expected next spring!

Guillaume Courcelle, Director of the show