Article reservé
  ADLINK, a company distributed by ACQUISYS, the specialist in Modular Instrumentation, has just introduced two new PXI Express controllers, the PXIe-3988 and the PXI-3982. The ADLINK PXIe-3988 PXI Express embedded controller, based on the 9th Generation Intel® Xeon® E processor, is specially designed for PXI Express-based hybrid test systems. He offers…
Read More
Article reservé
CETIAT will present on Measurement World a new dynamic calibration method more representative of the use for flowmeters and water meters The practical use of flowmeters and water meters by users differs more and more from ideal conditions in which the calibrations are carried out in the laboratory. For example, most flowmeters are ...
Read More
Article reservé
New signal conditioning devices on Measurement World: "Our interfacing or remote input / output devices are perfectly suited to your measurement and conversion issues of all types of analog inputs (Current, Voltage, RTD, PT100 , TOR, Frequency, Power, Process…). Our station heads (Concentrators from the LINE range) are compatible with various field buses (Modbus, etc.
Read More
Article reservé
A novelty presented by Magtrol, on Measurement World: PSD - Portable display for strain gauge sensors. The Portable Sensor Display (PSD) is a new mobile measuring device. Very compact (~ 160 × 80 × 50 mm) and easily transportable, it can easily be used on a construction site (civil engineering), in an office or laboratory (R&D) or…
Read More
Article reservé
  Liquid level measurement is a field widely used in industry for a large number of processes: product storage, regulation and dosing of reagents, transport, etc. Although ubiquitous in practice on industrial sites, level measurement has not been the subject of the deployment of a metrological traceability chain and associated calibration services.…
Read More
Article reservé
Notch torque or relaxation torque is an important parameter in permanent magnet (PM) motors. The relaxation torque of PM motors is made up of the retained torque (cogging) and the friction torque. The cogging torque is generated by the attraction / interaction of the magnetic poles on the teeth (structure in ...
Read More
Article reservé
Manufacture of signal conditioning devices. In all areas of industry, there is a need for robust measurement, isolation and transmission. For a refrigeration system or an industrial furnace, as for the largest dam in the world in China, JM Concept has gained worldwide recognition among integrators, panel builders and specialized distributors.…
Read More
Article reservé
The range of TS series torque sensors is growing! With the introduction of models TS 109 to TS 111 covering the measuring ranges from 20 N m to 100 N m Magtrol is expanding its range of TS series torque meters. 11 nominal ranges are now available, covering measurement ranges from 50 mN · m to 100 N · m.…
Read More
Article reservé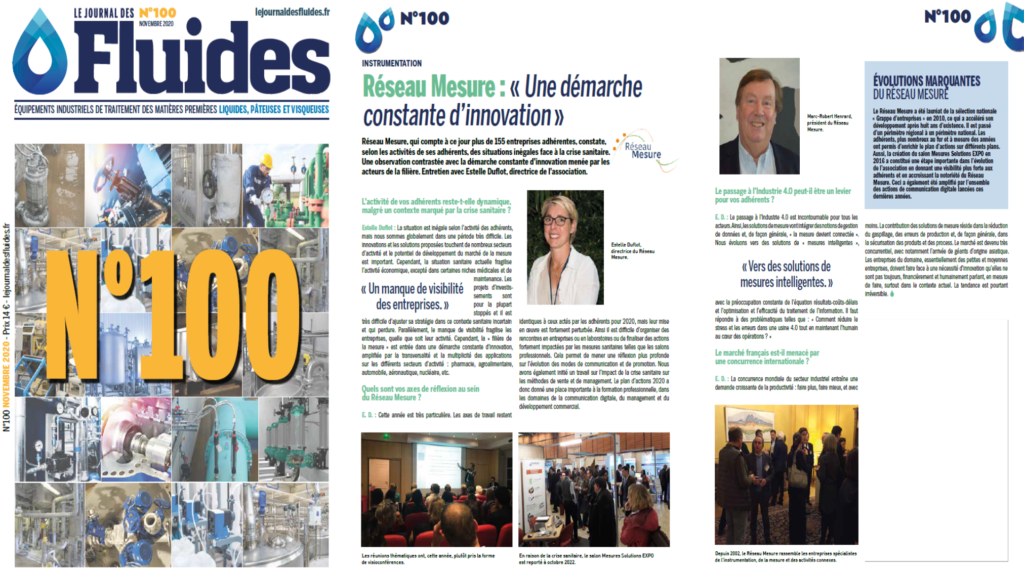 Article reservé
The industry is recruiting! APEC is organizing this job meeting offering executive or ETAM jobs in the region. "Our job meetings always generate a strong interest on the part of the executives who come in large numbers (on average a hundred participants). There, companies meet well-trained and motivated providers of skills to ...
Read More
Scroll To Top