THE CRC of Bretagne Nord acquires 10 buoys instrumented with nke Instrumentation probes.
The Regional Shellfish Farming Committee of Northern Brittany (CRCBN) wishes for better know environmental factors affecting the growth and mortality of farmed molluscs, including oysters and mussels. For this, the CRCBN chose nke Instrumentation for the acquisition and installation of 10 instrumented buoys. These buoys, equipped with WiMo multi-parameter probes, were put into service during April 2023. They allow to obtain data to monitor the quality of breeding water.
How to strengthen surveillance?
Our instrumented buoys complete the monitoring system (bacteriological analyzes and control breeding) set up by the CRCBN. They will allow it to know the temperature, oxygen, salinity, chlorophyll and turbidity in real time.
What can be the causes of mortality? Two examples
Heavy rain can cause sewage water to overflow and potentially bring bacteria to farms. How to know? The addition of fresh water will reduce the salinity level.
Sea spiders are predators of these molluscs: they arrive at the beginning of spring and leave at the end of summer. Is it because the water temperature is changing?

Thanks to the temperature and salinity sensors, the data collected can be analyzed using the "Inoview by nke" software. These data will be correlated with other factors (meteorological for example). Thus, Yann Deydier, project manager at CRCBN, explains: " I realize everything I will be able to put in place » thanks to the measuring instruments developed by nke Instrumentation.
What can be done to save farms?
It is still too early to analyze and cross-check the measurements. However, the CRCBN puts forward the idea of postpone the filling of shellfish. This would save spat in particular. Yann Deydier specifies that are " decision support tools which are not negligible ".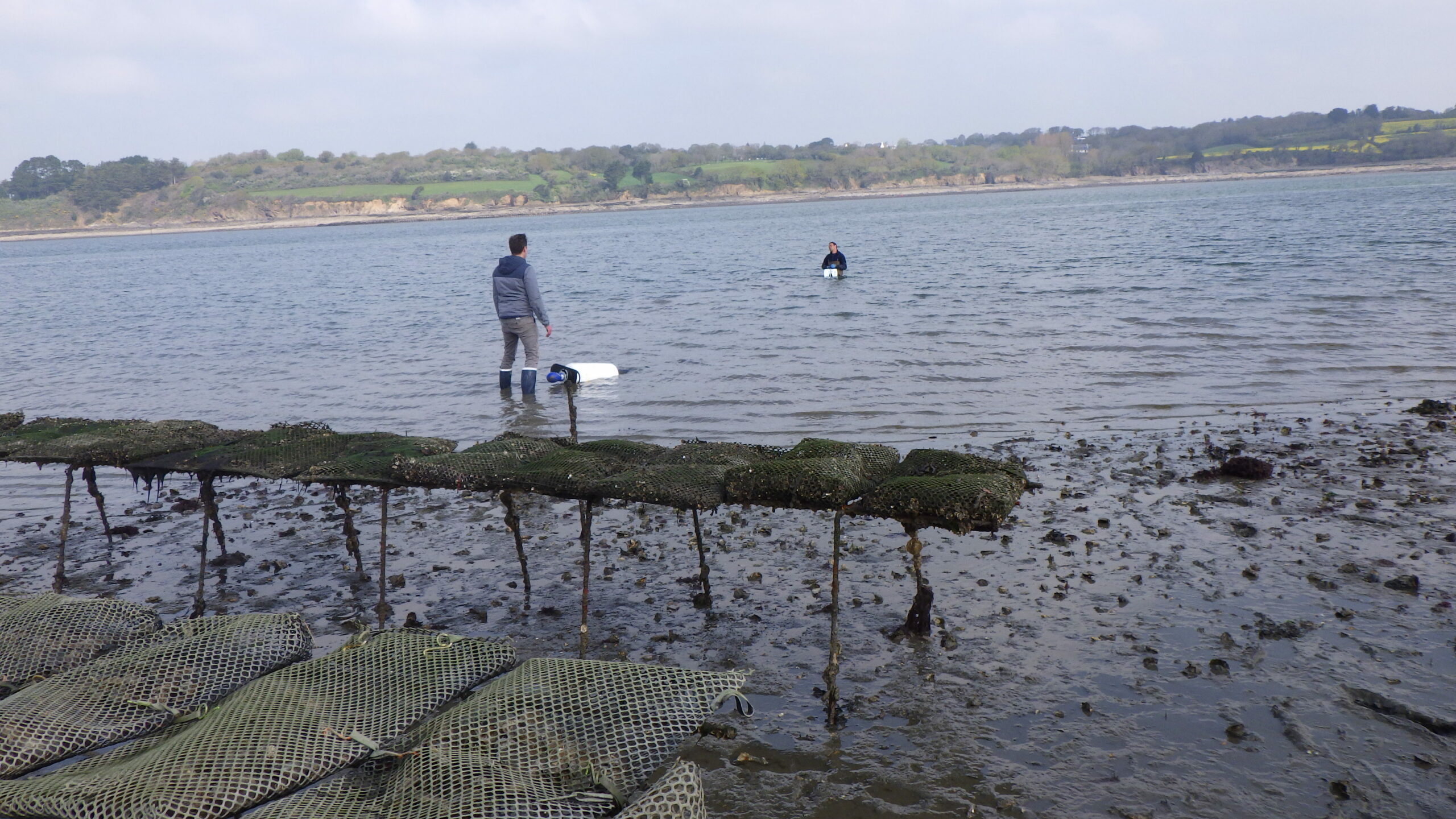 Information about nke Instrumentation
Nke Instrumentation is a French company specializing in the development, manufacturing and marketing of water quality measuring instruments. nke Instrumentation's priority is to participate in understanding the blue lung of the planet by developing products with high added value. The fields of application are varied: rivers, lakes, estuaries, oceans and deep seas.
Information on the CRCBN
The Regional Shellfish Farming Committee of Brittany-North, whose constituency extends from the harbor of Brest to the bay of Mont-Saint-Michel, responds to a request from shellfish farming companies in its constituency who wish to consolidate health monitoring and parameters environmental issues of breeding areas in Northern Brittany. More than 400 companies have shellfish farming activities there. Annual shellfish production in the district is 17,500 tonnes of mussels, 21,550 tonnes of cupped oysters, 910 tonnes of flat oysters.
Contact – communications department
Miss Lénaïg Sevellec
📧 lsevellec@nke.fr
☎️ 02.97.85.67.57 / 07 64 55 75 88
www.nke-instrumentation.fr