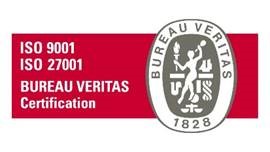 Innovation financing solution
As part of the purchasing group's work, the Measuring Network offers its members a support solution for financing innovation at preferential conditions.
As an expert in R&D, F. Iniciativas offers 360 ° innovation support for its customers:
Research Tax Credit
Innovation Tax Credit
Young Innovative Company & CIR & CII Approvals
Aid & Subsidies
Training
Innovation management
CIR & CII
Support for all the steps relating to the declaration of your CIR / CII: definition of eligible perimeter (R & D / Innovation), financial valuation, writing supporting summaries, accompaniment in the event of a tax audit.
YOUNG INNOVATIVE COMPANY
You are a Independent SME less than 8 years old and 15% of your expenses are allocated to R&D work? This service is made for you!
AID & SUBSIDIES
In the maze of public aid dedicated to innovation, F. Iniciativas targets the device more suitable for projects of its customers and maximizes chances of success. F. Iniciativas thus supports structures of all sizes in this very structured exercise that is the application for a financing mechanism.
INTERNATIONAL SYSTEMS / BPI EXPORT INSURANCE
Iniciativas supports SMEs and mid-cap companies with a view to minimize the financial risks incurred during their prospecting commercial in new international markets. The objective is to organize, structure and budget your actions abroad in order to receive the effective support offered by BPI Export.
TRAINING
FI University offers you tailor-made training, specialized for the experts accountants, auditors to the accounts, but also for startups.
INNOVATION MANAGEMENT
Promote collective intelligence by involving your employees in order to generate value through innovation. Innovation Management will allow you to improve your performance and understand the future needs of your market.
The conditions reserved for members of the Measurement Network:
Iniciativas graciously offers:
An eligibility audit (Research / Innovation Tax Credit / JEI Status):
Technical discussions around the main principles of eligibility for the device (scientific novelty nature, uncertainties, resources and approach)
Definition of the scope of eligibility (eligible phases, thematic grouping)
Editorial recommendations and valuation potential estimate
At the end of the pre-audit, return of a brief report by email in order to situate the member in relation to the systems and to estimate the amounts of potential aid
A vulnerability audit (Research / Innovation Tax Credit):
Study of eligibility and project deliverables (CIR): global vision of the quality of the formalism of project deliverables

Risk analysis of selected projects
Recommended security actions
Optimization assumptions
Review of the CIR process in the company
Recommendations and action plan:

General conclusion on the quality of the file
Estimation of a vulnerability level
 At the end of the pre-audit, oral feedback of our comments and recommendations in the form of a telephone interview with the member.
Contact
Abel WORMSER
Sales manager
Lyon office
+33 4 81 09 07 54 - M. +33 6 18 21 39 34
abel.wormser@f-iniciativas.fr