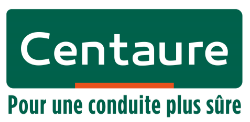 Centaur: road safety training
"The only certifying training, based on the acquisition of professional driving skills".
If you have a sales or after-sales service, road safety is an important safety measure for the employees of your company. Centaur training courses are intended primarily for all itinerant or mobile populations (salespeople, technicians, delivery people, supervisors, liberal professions, health personnel, etc.).
The Préventis CARD-PRO training is:
Mastery of drivers of light vehicles or light commercial vehicles, in their capacity analysis risky situations, comprehension of the genesis of an accident situation and the knowledge of the actions to be implemented in an appropriate manner.
Through this knowledge and know-how, the driver is in ability to avoid risky situations related to the road.
 A few figures to better understand
Professional road risk is the 1time cause of fatal accident at work.
50% of those killed on the job are on the road.
70 days: average duration of a work stoppage with temporary incapacity following a traffic accident.
Work stoppages following a traffic accident are 1.5 times the average duration of a work stoppage.
The cost of a traffic accident on a mission is 3 times higher than the average cost of an accident at work.
90% road accidents at work are due to unsuitable human behavior.
 What consequences for the company?
Human: Loss of human capital / loss of key man / loss of skills.
Financial: Road accidents cause direct and indirect costs (often 2 to 3 times greater).
Legal: The road risk for an employee on assignment is a professional risk. Like all occupational risks, the latter must be the subject of an assessment and be recorded in the single document (Article L4221-1 and R4121-1 of the Labor Code).
It is eligible under the Personal Training Account (CPF) and can be financed by your OPCO.
Next session: dates available throughout the year - Contact us
Participation 2019-2021: 8 member companies
Success rate for the Card-Pro certificate:  As part of its Préventis Card-Pro professional training, Centaure has set up a monitoring of the success rates for the Card-Pro certificate. Find the results below:
Evaluations 2021: 19,76/20