Ace+ de KREON, le nouveau bras de mesure sur Measurement World 2021
Le nouveau bras de mesure Ace+ de KREON 
Le nouveau bras de mesure Ace+ de KREON affiche des niveaux de précision significativement supérieurs.
Avec le bras de mesure Ace+, Kreon accompagne l'évolution des attentes de ses clients, dont les exigences en matière de performance s'accentuent.
Les bras ACE + bénéficient d'un process de calibration avancé qui leur permet d'atteindre des niveaux de précision supérieurs. Les hauts niveaux de précision obtenus résultent également des nouvelles méthodes d'optimisation de la précision des codeurs des articulations du bras ACE +.
Plus précis, il compose une solution de mesure 3D haute performance pour tous les besoins de numérisation. Il peut être utilisé pour palper (mesures tactiles) et scanner (mesures sans contact), en association avec les scanners 3D intégrés Kreon Skyline.
La solution Ace Skyline, qui associe le bras Ace aux 3 scanners de la gamme Skyline (Eyes, Wide, Open) compose un bras sur mesure parfaitement adapté à la diversité des besoins et exigences des clients, pour scanner les pièces les plus complexes.
Tous les bras Kreon ACE répondent à la norme ISO 10360-12.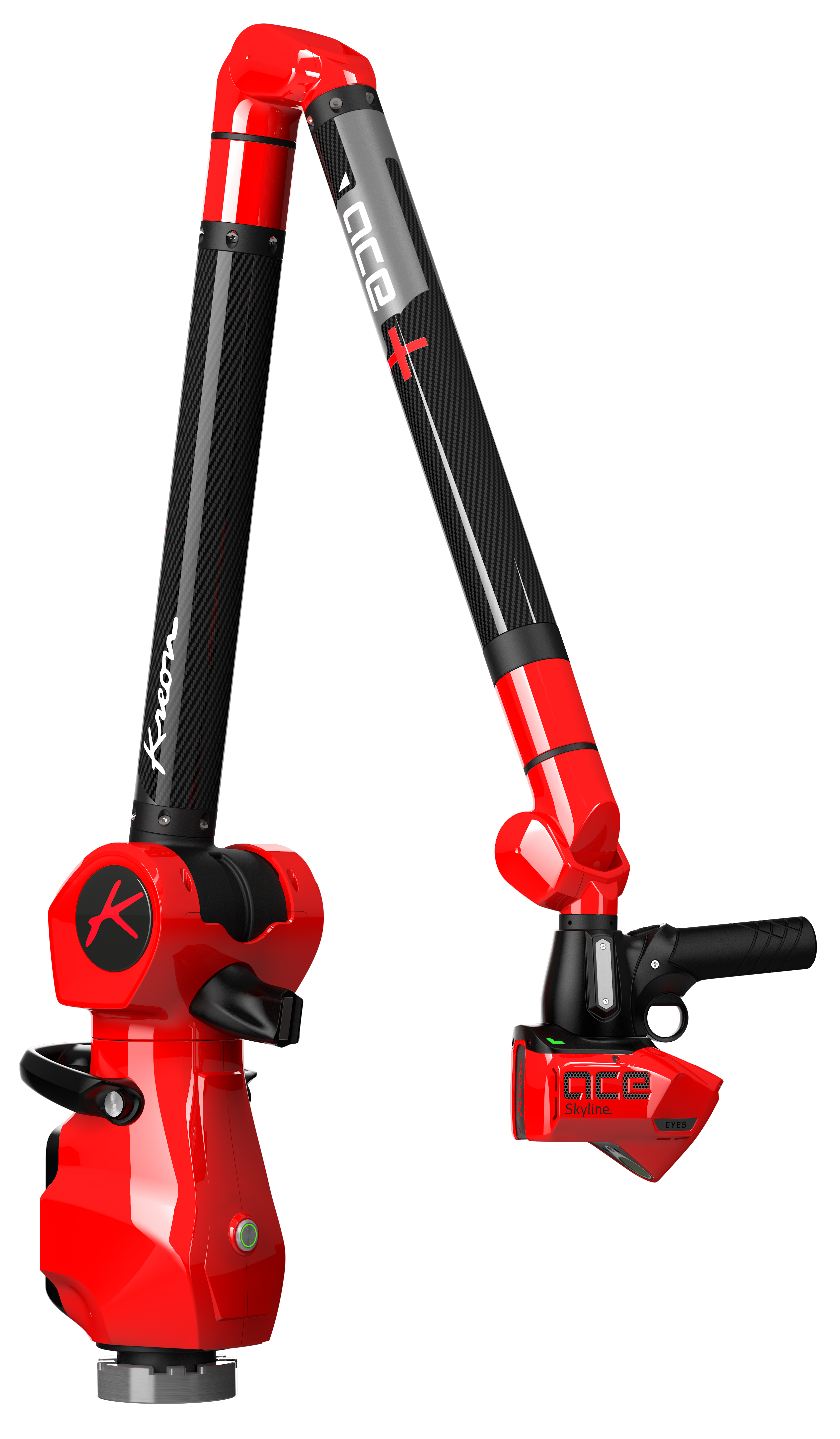 KREON vous accueillera sur le stand

2L79

 on Measurement World from September 6 to 9, 2021

The merger at the same dates and location of GLOBAL INDUSTRIE, MEASUREMENT WORLD and CIM2021 (International Metrology Congress) offers decisive synergy opportunities.
These events all three tackle, with different orientations, the themes of Industry 4.0. Visitors, exhibitors, organizers and certain partners are common to the 3 events.