KATRONIC Clamp-On Flowmeters take up residence in France
The British manufacturer Katronic Technologies, a specialist in clamp-on flowmeters, establishes a highly anticipated new headquarters in France. The new office, located on the Lyon-Marseille axis in Montmeyran in the Drôme (26), will provide local commercial and technical support to the important industrial sector in the south-east of France. It will also serve as a basis for assisting the network of regional business partners of Katronic and center for the growth of the Katronic brand in the expanding French market.
This new development is part of Katronic's overall strategy and reflects the increasing levels of activity and opportunity seen in France over the past five years. The director of the new company is Thierry Nodin, a man with more than 25 years of experience in the field of flowmetry and instrumentation. Mr. Nodin has already been working with Katronic equipment for five years and played a central role in the plans for establishing the new office.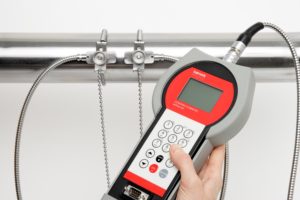 Andrew Sutton, Managing Director of Katronic, comments: "Our flowmeters have been used in France for many years, but our activities have always been carried out by third parties. France is a country where I have studied and lived and it has always been my goal to have an official Katronic office here. Thanks to the work of Mr. Nodin, we have been able to develop our position in the market and we are now ready to expand our activities here".
Katronic will participate in several exhibitions in France in 2023, including Pollutec in October. For more information on these events and the KATflow line of non-intrusive ultrasonic flowmeters, visit www.katronic.com/en/home.