Precitec acquires a majority stake in Enovasense
Precitec acquired a majority stake in the French start-up Enovasense whose technology makes it possible to measure the thickness of all types of coatings on all types of substrates. The remaining shares are held by the two founders, Jean Inard-Charvin and Geoffrey Bruno, who will continue to lead the company on its path to growth. The closing took place on November 30, 2022. The parties have agreed not to publish the purchase price.
Enovasense has developed an innovative laser technology to measure the thickness of all types of coatings (eg metal, ceramic, paint, polymers, glue, etc.). This laser sensor allows fast, non-contact and non-destructive measurement of any coating, without damaging the material being measured. Enovasense's customer portfolio is made up of several large industrial companies. Until now, this patented laser technology was mainly sold in France, but also in other countries via commercial partners.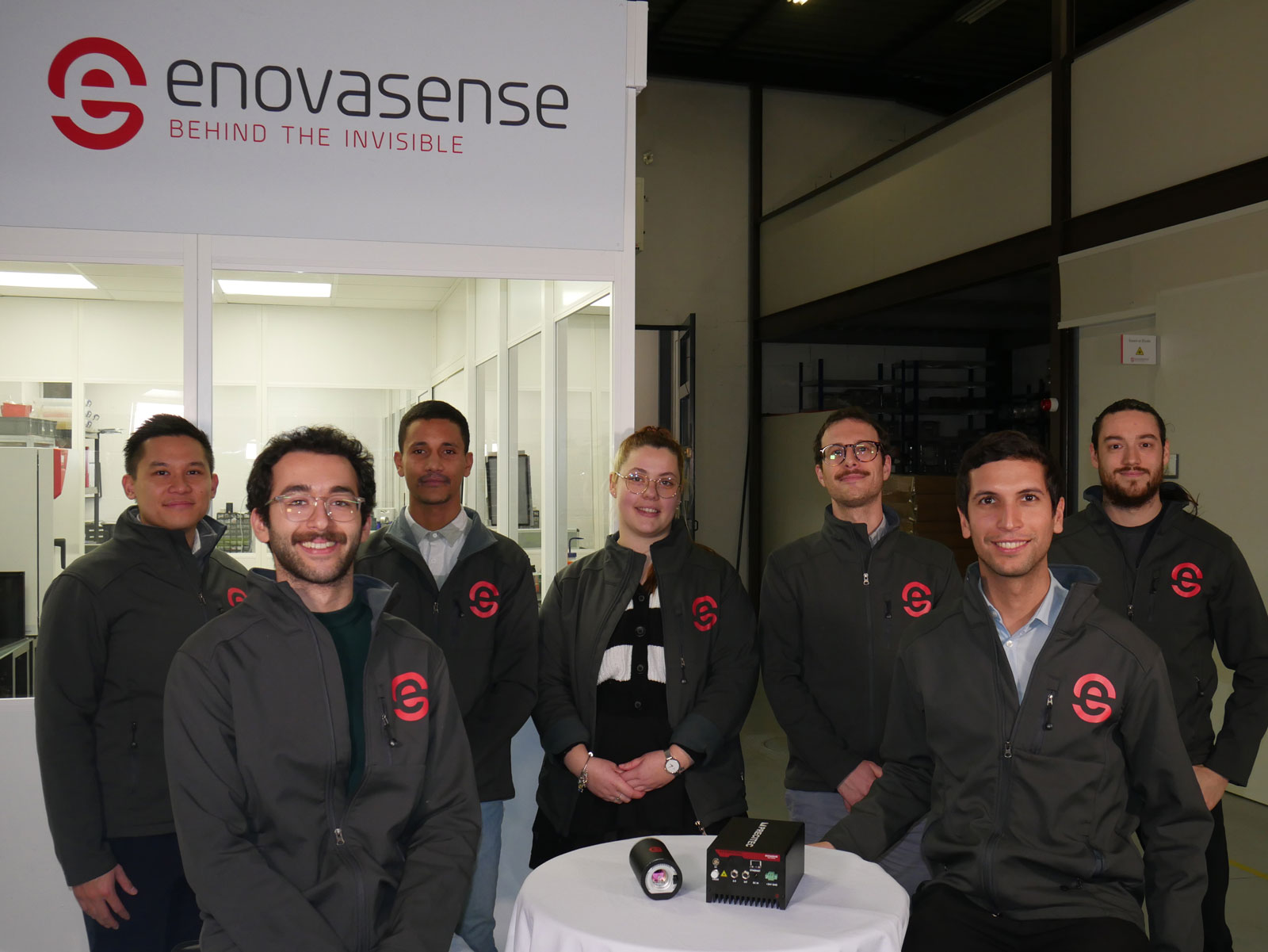 Enovasense's sensors will expand the scope of possible applications for customers of Precitec thanks to their ability to accurately measure the thickness of opaque layers or coatings as well as nanoscale coatings. This new offer will further strengthen Precitec's position in markets such as semiconductors, consumer electronics or electromobility, while providing Enovasense with significant growth opportunities.
Dr. Thilo Wersborg, CEO of the Precitec group: "By acquiring a majority stake in Enovasense, we are enriched by a young and dynamic team with promising technology and proven experience on the French market. Enovasense's products perfectly complement our high quality 3D inspection and metrology portfolio. In addition, Enovasense customers like ours can benefit from our global sales and service network.
Jean Inard-Charvin, co-founder and President of Enovasense, sees not only the financial aspect of the operation but above all the commercial power of the Precitec Group: "Enovasense and Precitec share the conviction that the value we bring to our customers comes from state-of-the-art technology. This shared DNA and Precitec's network will allow Enovasense to bring more value to more customers. Geoffrey Bruno, co-founder and Managing Director of Enovasense, adds that "integration into a large renowned group such as Precitec will allow Enovasense to offer its customers a global presence and service".
About Precitec Optronik – 3D Metrology
Precitec Optronik GmbH is a German manufacturer of highly innovative optical sensors. Its CHRocodile® product portfolio sets the standard for non-contact thickness and distance measurements by providing ultra-fast in-situ, in-line and off-line measurements with the highest possible accuracy on all materials and in measuring dimensions down to micrometer and nanometer. The CHRocodile® product portfolio consists of point, line and multipoint chromatic and interferometric sensors, area sensors and a linescan camera
About Enovasense
Enovasense was founded by two French optical engineers, both graduates of the Institut d'Optique, and is made up of a team of R&D engineers specialized in optics and photonics. Patented worldwide, their company's innovative non-contact technology for measuring the thickness of all types of coatings on all substrates has been awarded at the Concours Mondial d'Innovation and by the French Ministry of Research. Enovasense's customers in Europe and Asia come from a wide range of markets, including automotive, aerospace, metallurgy, architecture, consumer goods, energy and biomedical components.
Contact
Charlotte Meerman
Schleussnerstraße 54
63263 Neu Isenburg
Phone: +49(0)6102 – 3676-125
c.meerman@precitec-optronik.de
www.precitec.com/optical-3d-metrology