WIKA - Multifunction portable instrument for on-site calibration, to be discovered at Measurement World 2021
Multifunctional portable instrument for on-site calibration by WIKA
With the new CPH8000 multifunction calibrator, WIKA makes on-site calibration even more efficient. This portable instrument measures pressure, temperature, current, voltage, frequency, pulses and ambient conditions. It is available in a portable version or in a hard case with an integrated pressure pump.
Using the HART® function, users can calibrate, among others, pressure sensors, resistance thermometers and thermocouples as well as multimeters. The instrument is modular in design, which means that modules are added on demand according to the needs, ranges and uncertainties sought.
The CPH8000 is easy to use with a large color touchscreen. This screen displays up to four test windows simultaneously. In proportion to its performance, the CPH8000 has a powerful data logger and a very large memory capacity. The calibrator is also available in an ATEX approved version.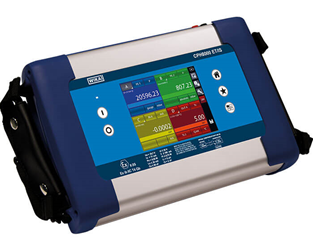 WIKA will welcome you at the stand 2L90 sure Measurement World from September 6 to 9, 2021