MEASUREMENT NETWORK PARTNERSHIP - CARPRASSUR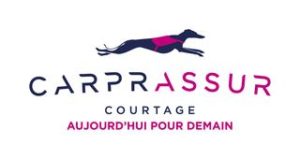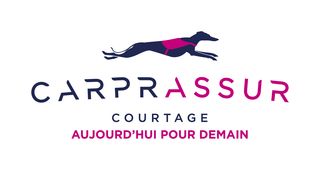 The Measurement Network has set up a partnership for Insurance with CARPRASSUR focused on three axes:
Damage Insurance Contract (Civil Liability, Professional and Business Multirisks, Vehicle Insurance, Technical Risks etc ...)
Insurance policy for persons and managers (additional group care costs, group and individual provident insurance, company retirement savings, etc.)
CARPRASSUR benefits from a life center dedicated to social protection:
Retirement diagnosis (career reconstruction, quarterly buyback study)
Executive compensation strategy
Audit of the social protection of the entrepreneur
Audit and implementation of social protection within the company
Study of compensation devices
The partnership :
A personalized approach with real know-how:
Carry out the inventory
Analyze the risks and consequences
Identify priorities
Look for tax levers
Determine your investment
Implement tailor-made solutions
Regular follow-up

2) Pooling of products thanks to the network effect
Tariff offers negotiated specifically for the Measurement Network
"Je travaille avec CARPRASSUR ASSURANCES depuis 2015. Ce que je j'apprécie particulièrement chez CARPRASSUR, c'est la qualité de conseil et d'écoute de nos interlocuteurs. Le suivi de nos contrats est efficace avec un véritable sens du service avec des personnes spécialisées dans leur métier.
L'audit initial a permis d'actualiser efficacement mon dossier d'assurance et d'avoir un véritable état des lieux des solutions en place sans remise en cause systématique. Un intermédiaire de confiance et de proximité que je vous recommande."
Claunel Massies - WIKA
"En tant que membre du groupe achats, j'ai participé au choix du prestataire en matière d'assurances. Notre choix s'est porté sur la société CARPRASSUR qui nous a semblée être une société plus en adéquation avec la typologie des adhérents du Réseau Mesure, à savoir en majorité des PME. En tant qu'adhérent, nous avons sollicité CARPRASSUR sur différents sujets et nous avons été plus que satisfaits, avec des interlocuteurs sympathiques, à l'écoute et compétents et des solutions proposées intéressantes (par exemple, nous avons globalisé tous les contrats d'assurances automobile pour notre petite flotte de véhicules, simplifiant ainsi avec un seul contrat avec en plus une économie annuelle de 400€). Je ne peux que vous conseiller de les contacter pour tous les aspects assurance. "
Jacques Marionneau - KOBOLD