Express Measurement Network March 24, 2022
A network for its members, through its members
Réseau Mesure Express March 24, 2022: members can find the association's news in Réseau Mesure Express.
The next thematic workshops.
Two services to make lasting savings
How to save on your business overhead with Haxoneo
Attract new talent with the employee benefits platform Place des Salariés
DATE : Thursday 07 April 2022
HOUR : 2:30-3:30 p.m.
PLACE : On Teams
During this workshop, you will see:
Haxoneo, save an average of 19% on your indirect purchases: 
Focus on our packaging supplier partners
Report on savings made in 2021 by network members
Place des Salariés, offer more purchasing power to your employees to attract new talent and retain your employees:
What is a CSE employee benefits platform: discounts, vouchers, promotional offers or others
What are the tools to increase the purchasing power of your employees, while being exempt from social charges: subsidies, employer participation, gift card...
The workshop is carried out jointly with members of the CIFL.
Economic Security Awareness Meeting
Friday April 22 from 11 a.m. to 12:30 p.m. - Cergy
As part of an economic security mission, a speaker from a specialized division of the Ministry of the Interior suggests an awareness meeting, lasting 1h30, to explain how to control and protect sensitive or strategic information, by insisting on the targeted targets, on the actors, public or private, interested in the informational heritage of our companies, and on their methods (with a focus on social networks and mobile digital tools, including smartphones and connected objects), in order to offer countermeasures based on the feedback given to us by the entities with which the Ministry of the Interior is in regular contact.
These sensitizations target the weak link in the security chain, that is to say the human being, whose behavior, ignorance, imprudence or negligence, even malevolence or the desire for revenge, are responsible for the majority of the capture of strategic information. Developments are also devoted to visitors and trainees, trade fairs, nomadism and travel abroad.
For reasons of confidentiality required by the Ministry of the Interior, the meeting will only be held face-to-face in Cergy and cannot be recorded. No documents will be available outside of this workshop.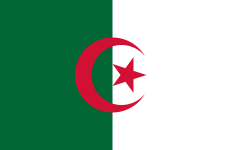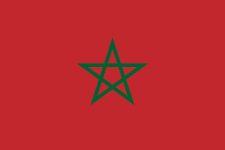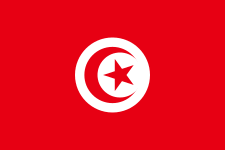 The Maghreb, more than ever, represents an opportunity for commercial development. However, the culture and specificities of these countries in terms of distribution networks, administrative procedures and payment sometimes hinder members in their development strategy.
This workshop will allow you to understand the specificities and potential development sectors of these three countries.
It will be facilitated with the participation of the management Chambers of Commerce and Industry of Algeria, Morocco and Tunisia
Wednesday, April 27 from 11:00 a.m. to 12:30 p.m. – by video
Each representative will propose to discuss the following topics:
Macroeconomic presentation
The business climate
Sector opportunities
Specificities in terms of export methods (administrative and financial methods)                    
Registration with Estelle Duflot  eduflot@reseau-mesure.com 06 51 05 08 80
Speakers:
Algerian-French Chamber of Commerce and Industry:
Halim Ammar Khodja - Deputy Director
Akram HAMOUDA Regulatory watch manager
Karim OSMANI Industry sector pole manager.
French Chamber of Commerce and Industry of Morocco:
Faiza HACHKAR – Manager of the CFCIM Office in Paris
Afraa SAMID – In charge of the Industries & Infrastructures sector
Meriem FARIS – Responsible for the Cleantech sector
Tunisian-French Chamber of Commerce and Industry:
Habib Gaida: CEO CTFCI
Amel BEN FARHAT CEO of CETIME
(technical center for mechanical and electrical industries)
EMS Paris IDF Cluster WATER Forum April 21, 2022 / 1:30 p.m. - 7 p.m.
Face-to-face workshop, 55 avenue du president Wilson 94230 Cachan
The EMS Cluster invites you to the 3rd edition of the Forum Eau Paris Ile-de-France 2022 edition, where we will discuss the management of the short cycle, natural cycle and islands of freshness.
Conditions of participation : 
Attend the event: Free and open to all on registration
Intervene at the event: 
Free for EMS Cluster members
50% for members of France Water Team / CapDigital / Measurement Network / Graie / Adivet / Arceau / MateriauPôle / ASTEE / Measurement Network
Pricing for presenting your solution outside of membership: 500 euros including tax.
Complete program and registration with viviane.massacrier@clusterems.org and  laurent.dechesne@clusterems.org
Réseau Mesure Express: news about the association's action plan